Joe Garcia, Irma Garcia husband of 24 years, 'passed away due to grief,' a family member said.
Joe Garcia died of a heart attack Thursday, two days after the school shooting that also killed another teacher and 19 children.
In a tweet, a family member confirmed that Joe Garcia, Irma Garcia husband, "passed away due to grief."
They were high school sweethearts and parents to four children.
"I truly am at a loss for words for how we are feeling," tweeted John Martinez, Irma Garcia's nephew. "PLEASE PRAY FOR OUR FAMILY. God have mercy on us, this isn't easy."
Martinez told The New York Times Joe Garcia visited his wife's memorial Thursday morning to drop off flowers. When he returned home, he "pretty much just fell over," he said.
Irma Garcia, a fourth-grade teacher, was 49.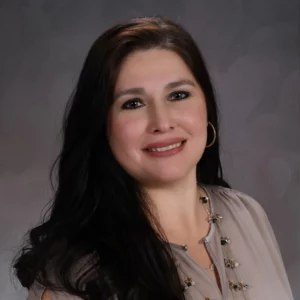 She was in her 23rd year of teaching at Robb Elementary School, according to her biography on the school's website.
A GoFundMe page set up for her family and funeral expenses described the longtime educator and mother of four as "sweet, kind, loving." The GoFundMe raised over $170,000 in less than 12 hours.