It's 420 or 4/20, the day tens of thousands of Americans gather around the country to celebrate a drug that remains illegal in the US: marijuana.
In Colorado, California and other parts of the US where the drug has been legalized, weed lovers gather in large numbers to toke with their friends and take part in major rallies.
Marijuana enthusiasts think of it as a holiday as it gives them another reason to light up the much-loved Mary Jane. Even folks who don't smoke still celebrate the day by spreading awareness about its benefits.
And, of course, we have Twitter users who use this as an opportunity to share memes, while showing the world how they like to celebrate on the eve of 420 day.
What is 420? And why is it on April 20?
4/20 is, in short, a holiday celebrating marijuana.
Why April 20? There are a few possible explanations for why marijuana enthusiasts' day of celebration landed on this day, but the real origin remains a bit of a mystery.
Funny 420 Memes From Twitter
"It's 420 eve, leave out some cookies and milk for @SnoopDogg tonight!"
It's 420 eve, leave out some cookies and milk for @SnoopDogg tonight! Happy highlidays dad 💚 pic.twitter.com/pBl2lg3q3k

— Moy ⚡️ (@moy_nft) April 20, 2022
#meme #Memes #MemeContest #420eve pic.twitter.com/wvzXjGQNIf

— Sage420 (@Sage4206) April 20, 2022
It's one of my favorite times of the year!!
Happy 420 everyone!! #420life #420eve pic.twitter.com/1TYh8bmJmO

— Logan Slater (@DemonScorpio13) April 20, 2022
#420eve pic.twitter.com/t4ovBQtrct

— The Badass ❌❌ (@CamilaBadass98) April 20, 2022
It's #420eve – expect something special from @elonmusk! #FourTwenty pic.twitter.com/8EKFm5rzi3

— Sanjay Kalra | Digital Transformation Sherpa 🧗‍♂️ (@sanjaykalra) April 20, 2022
Happy 420 💨. #420friendly #420eve pic.twitter.com/N1V3XA70Yp

— SlimNation99 (@SlimNation99) April 20, 2022
4/20 is becoming a commercial event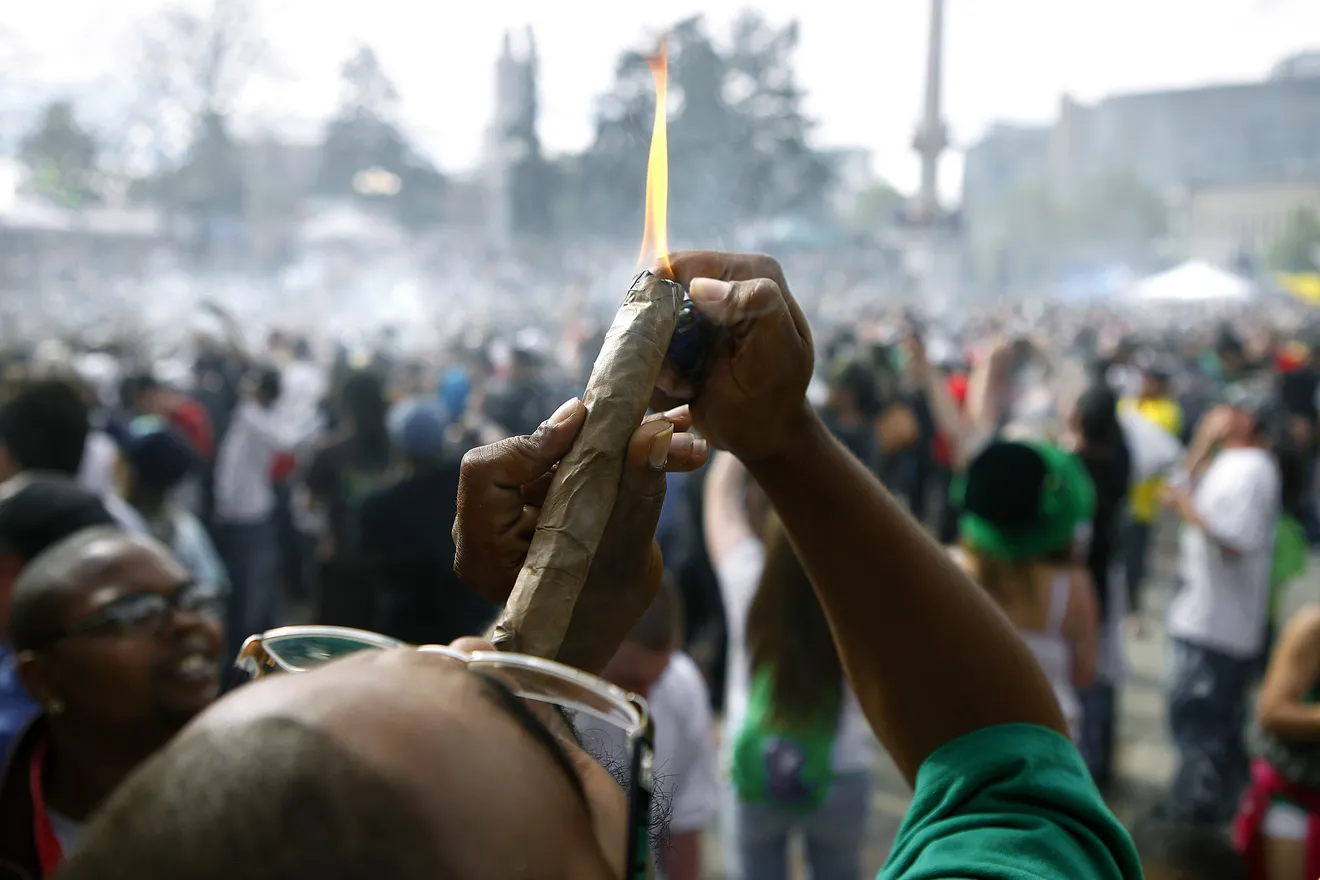 Originally 4/20 was a counterculture holiday to protest, at least in part, the social and legal stigmas against marijuana. Marijuana legalization undercuts that purpose: As big businesses and corporations begin to grow, sell, and market pot, marijuana is losing its status as a counterculture symbol — and that, Humphreys speculated, could bring the end of the traditional, countercultural 4/20.
"If a corporate marijuana industry adopts 4/20, it would still be a celebrated event, but not with the same countercultural meaning," Humphreys said. "People celebrated Christmas long before it became an occasion for an orgy of gift-buying and materialist consumption, but the meaning of the holiday for most people was different then than it is now."
Fact Check
We strive for accuracy and fairness.
If you see something that doesn't look right, email us at  [email protected]