Holly Shikada has been confirmed as Hawaii's next attorney general following a Senate vote on Tuesday.
Holly Shikada succeeds Clare Connors who became the US Attorney for the District of Hawaii in December.
Prior to being nominated by Gov. David Ige for the position, Shikada served as the First Deputy of the Department of the Attorney General.
Who is Holly Shikada?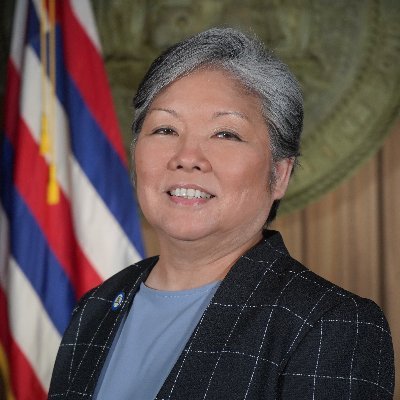 Shikada is a 30-year veteran with the department and served in the Family Law and Education Divisions.
Holly Shikada was born and raised in Honolulu, Hawai'i. After graduating from the William S. Richardson School of Law at the University of Hawai'i, Manoa, Holly worked in private practice. After four years in private practice, working on civil litigation and transactional matters, it was clear to Holly that she wanted to engage in public service work.
Hawai'i is one of the few states with an appointed Attorney General, and after over 30 years in the Department of the Attorney General, Holly was recently appointed by the Governor to serve as Hawaii's Attorney General.
Prior to her appointment, Holly served for a short period of time as the First Deputy Attorney General; this after serving 18 years as the Supervising Deputy Attorney General for the department's Education Division, handling civil litigation, transactional, and administrative hearing matters, as well as the day-to-day advice and counsel for her clients.
While in the Education Division, Holly guided Hawaii's Department of Education, the only State with a single statewide education system, through significant changes, including transitioning the Board of Education from an elected board to an appointed board.
Holly also assisted with the creation of the State's Executive Office on Early Learning.
Holly led a unit with the Department focused on achieving compliance with a class-action settlement known as the Felix Consent Decree, which required the State to ensure an education system that provided appropriate special education and related services to all qualified special needs students.
After eleven years, Holly assisted the State in achieving substantial compliance in 2005, resulting in the successful termination of both the Consent Decree and Federal Court jurisdiction.
Holly's first assignment in the Department of the Attorney General was in its Family Law Division, working on child abuse and neglect cases.
She was in court on a daily basis and handled hundreds of trials. While in the Family Law Division, Holly worked with the Senior Family Court Judge to remodel the adoption system thereby expediting the processing of paperwork and scheduling of adoption hearings, resulting in the clearing of a backlog of adoption cases.
Fact Check
We strive for accuracy and fairness.
If you see something that doesn't look right, email us at  [email protected]