Gisele Barreto Fetterman is the wife of,
John Karl Fetterman, an American politician who serves as the 34th Lieutenant Governor of Pennsylvania. 
He has served since 2019. 
 A member of the Democratic Party, he previously served as Mayor of Braddock from 2005 to 2019.
Fetterman was a candidate in the United States Senate election in Pennsylvania for 2016 and is running again in 2022.
Below are some facts about Gisele Barreto Fetterman, who is currently the second lady of Pennsylvania.
Who is John Fetterman wife, Gisele Barreto Fetterman?
Born in Rio de Janeiro, Brazil, Gisele's mother took her and her younger brother to the United States when she was seven, all of them undocumented immigrants. 
They lived in a one-room apartment in New York City and were teaching themselves English while her mother worked cleaning hotels and houses. 
After 15 years of living in the shadows, Gisele received her green card in 2004 and became a United States citizen in 2009.
Gisele met John after writing a letter to him inquiring about Braddock and the efforts to revitalize the community.
In 2008, John and Gisele got married. Together, John and Gisele have been living in Braddock for 13 years and now have three children — Karl, 12, Gracie, 9, and August, 7 — and a rescue dog, Levi.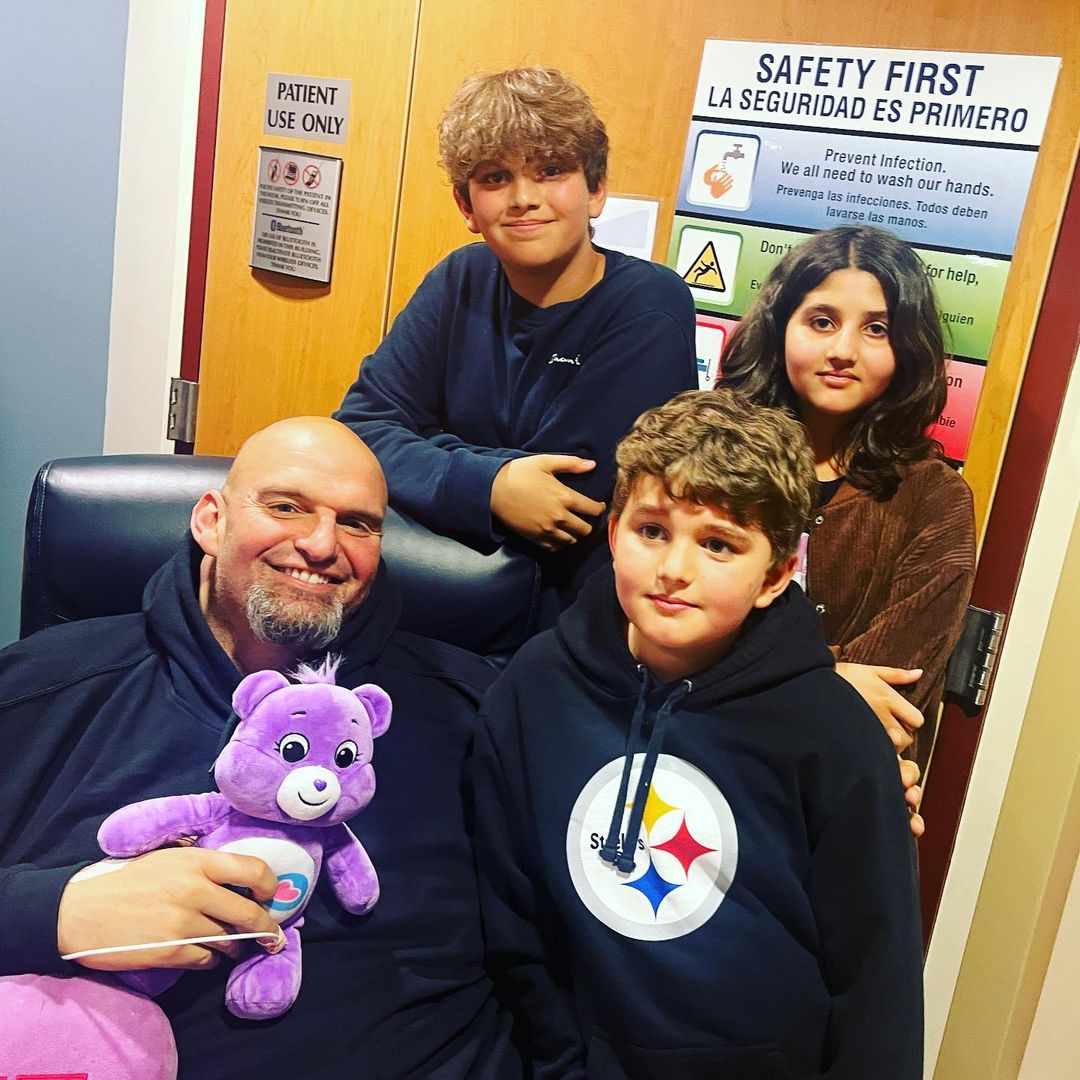 What is Gisele Barreto's job?
Gisele Barreto has been the second lady of Pennsylvania since January 2019.
She is a philanthropist and co-founded 412 Food Rescue in 2005 – an organization which aims to prevent waste by working with stores to give surplus food to people who need it.
Gisele has devoted her life to helping others, with a focus on nutrition, food equity and meeting Pennsylvanians' basic needs.
With just an empty shipping container and an open lot, Gisele opened the Free Store, distributing household goods, baby items and bicycles to those in need.
 

View this post on Instagram

 
Gisele also co-founded the nonprofit For Good PGH which drives numerous initiatives on inclusion including "Hello Hijab," which produces miniature hijabs for dolls, promoting tolerance and diversity. Most recently Gisele founded The Hollander Project, a business incubator for female entrepreneurs. 
Beyond founding and supporting multiple organizations, Gisele is an unapologetic advocate for marginalized groups, especially the immigrant community as she herself was once a Dreamer.
Gisele is passionate about many policy reforms and is particularly outspoken on marijuana legalization and is a medical marijuana patient herself.
As an advocate, an activist, and a hugger, Gisele Fetterman is always making a difference in her community with her big heart on full display.
Fact Check
We strive for accuracy and fairness.
If you see something that doesn't look right, email us at  [email protected]