Go team USA! They come into the World Cup in Qatar not as favorites, but a young team ready to pull of some surprises.
They have a young team, with young players gaining exposure in Europe's top leagues and they are definitely a team to watch out for.
We can't deny that the young players have got some very glamorous ladies as fiancés too, and in this article we will take a look at one of such ladies, Elise Hansen, wife of Aaron Long.
Who is Elise Hansen?
Elise Hansen is the wife of American footballer, Aaron Long.
She was an executive assistant at a business management consultant firm FTV Capital in New York City until 2021.
At the moment, it is unclear what she does now.
Her date of birth, parents, siblings, etc is unknown. 
She graduated from University of Washington where she majored in Communications.
It is again unclear what year she graduated.
Husband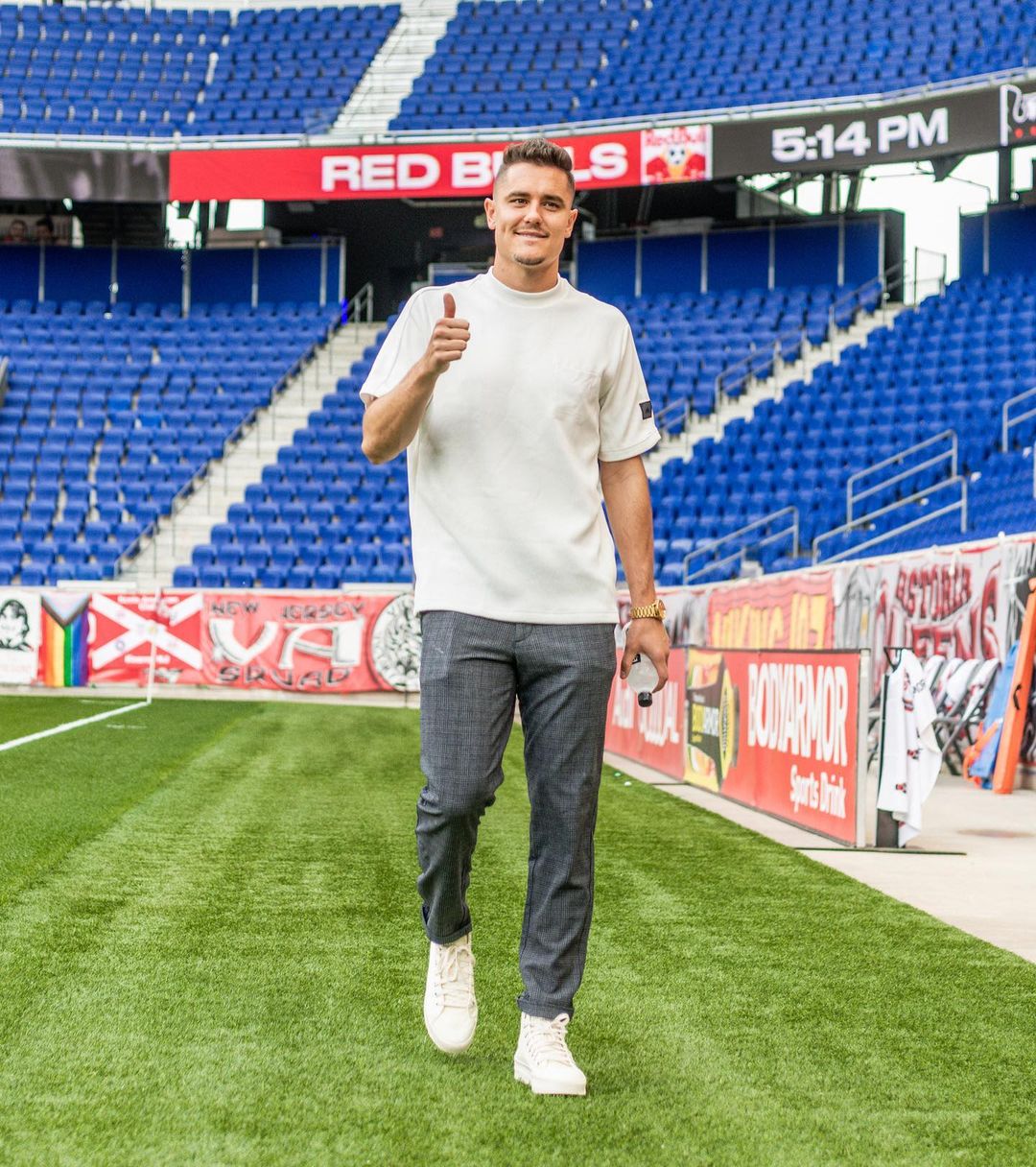 Elise Hansen is married to American footballer Aaron Long.
He was born on October 12th 1992 in Oak Hills, California.
He is a defender and currently plays as center-back for New York Red Bulls in the Major Soccer League in the USA.
He also plays internationally for the United States of America's men team.
He graduated from Serrano High School where he played professionally for the High School team. 
He made his professional debut in 2014 after he signed Portland Timbers. He made his international debut for team USA in September 2018 when team USA played 1-1 against Peru.
Elsie and Aaron have been long time sweethearts, dating as far back as 2010. They got engaged in 2019 when Aaron proposed in a romantic trip to Hawaii. They later got married in 2021.
Daughter
Elsie Hansen announced in 2020 that she together with her then fiancé was expecting their first child together.
Later that year, she gave birth to a baby girl.
Their daughter is named Kaie Rae Long, born on June 19th, 2020.
Other facts about Aaron Long's wife.
 

View this post on Instagram

 

Elsie likes to keep very interesting facts about her marriage life private.
She is however active on social media and doesn't fail to share how much she loves and adores her family.
'I've known since our first date that Aaron was the one, and everyday I feel so blessed to have found this type of love… and now I get to spend forever with my best friend because WE'RE ENGAGED!' she gushed on Instagram at the time of her engagement to Aaron in 2019.