Derrick Milano, is an American songwriter, rapper, and singer who began his musical career as a rapper in 2013 before shifting to songwriting in 2019.
He has since written songs for artists including Justin Bieber, Pop Smoke, Nicki Minaj, and Megan Thee Stallion.
He has also ghostwritten hit songs for other A-list names, but cannot reveal which ones due to nondisclosure agreements.
In 2021, he won the Grammy Award for Best Rap Song at the 63rd Annual Grammy Awards for co-writing the rap song "Savage Remix" by Megan Thee Stallion and featuring Beyoncé.
Even though we would love to talk more about Derrick Milano, this article seeks to know who his parents are.
If you have the same question bugging your mind, take a read.
Who are Derrick Milano parents?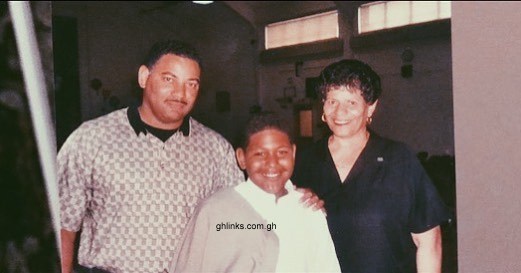 Derrick Gray real name Derrick Carrington Gray was born on December 24, 1993 in Philadelphia, Pennsylvania, to Virginia and Jeff Gray.
Virginia and Jeff Gray, live in Delaware part-time where they raised Derrick and his sister Autumn.
Derrick Gray's parents moved to Brandywine Hundred off Naamans Road when he was in the seventh grade, landing him at the old Hanby Middle School.
He tried both Brandywine High School and Red Lion Christian Academy before settling down at Concord.
Derrick Milano parents also have a home in Florida, where Milano went to college and got noticed by befriending DJs, spending time in clubs and making connections.
Derrick's father, Jeff Gray celebrates his birthday on 27th April every year.
He is assumed to be born in the 1960s though it isn't clear the exact year.
Be sure to get an update from us should we get any information about his exact age.
FAQs
Who is Derrick Milano girlfriend?
Rapper Derrick Milano girlfriend is Angela Renée White, commonly known as Blac Chyna.
Who is Derrick Milano sister?
The name of Derrick Milano sister is Autumn Gray.
Does Derrick Milano have a child?
No, Derrick Milano doesn't have any children at the moment.