Just a day after Instagram model Sumner Stroh publicly revealed her affair with, Adam Levine, another woman identified as Comedian Maryka have also come forward on social media accused the Maroon 5 frontman of sending her flirty messages.
Comedian Maryka, said on her Instagram stories that Levine slided into her DM's and told her that he was now obsessed with her.
In a series of Instagram stories captioned, '#ExposeAdamLevine,' on Tuesday, Maryka shared messages that showed Levine, 43, allegedly encouraging flirty and raunchy banter with the woman, sending her a private video selfie, and complimenting her voluptuous figure.
In one exchange, the musician tells her to 'Distract yourself by f**king with me.'
Later, he sends her a brief video of himself saying: 'I'm stupid.'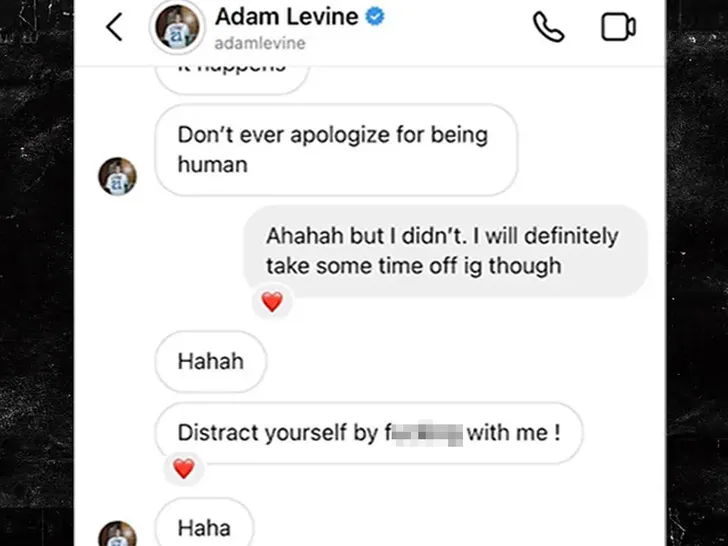 Their conversations also appeared to have turned X-rated, according to additional screenshots shared with influencer Dana Omari, who posted them on her account on Maryka's behalf.
Adam Levine and his wife seem unbothered
Adam Levine was photographed this Tuesday alongside his wife Behati Prinsloo after they picked up their kids from school in Montecito, California, and the couple seemed to be unbothered by the tabloids news and were seen smiling at the presence of paparazzis.
This after the singer posted a statement acknowledging he had behaved innapropiately with another woman that wasn't his wife, but still denying any affair.