With today's technological advances, it's pretty easy to resolve issues of paternal disagreements using a DNA test.
It is really a blessing in disguise that DNA tests have arisen in the instance of people previously checking paternity by looking at the facial characteristics of a newborn child.
Our purpose here is to shed light on the importance of DNA tests in Ghana and what you need to know.
Cost of DNA Test in Ghana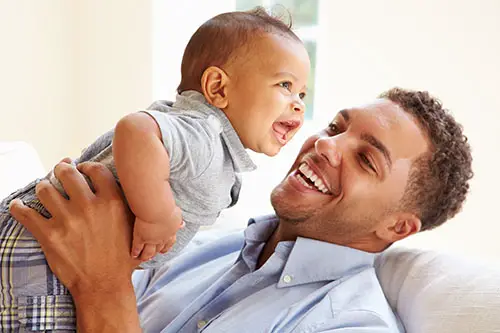 In Ghana, DNA tests are usually priced according to the hospital/laboratory and the number of participants.
The average cost of a DNA paternity test in Ghana is between GHC 2,000 – GHC 4,000.
Each hospital/laboratory charges differently depending on the services they provide.
In terms of price, the most expensive paternity test is the one that is undertaken during pregnancy through chorionic villus sampling and amniocentesis.
Tests of this nature cost between 5,000 and 10,000 GHC.
 Places To take a DNA test in Ghana
The following are some venues available for DNA testing
The Trust Specialist Hospital Kuku Hill Osu Accra
Korle Bu DNA Centre
Marie Stopes Ghana, Kokomlemle Centre
DNA Diagnostics Center (DDC) has operations in Accra, Ghana. DDC Ghana
Medlab Ghana
Nyaho Medical Centre, Accra
Metropolis Healthcare Ghana Limited, Accra
8 . Scientellect Biomedical Laboratory
 What Are The Requirements For A DNA Test
 DNA testing involves some paperwork and other things because of its nature.
 Those undergoing the test are required to submit two recent passport-size photos showing their full faces without hats and without dark glasses.
 Each person tested must provide one piece of original ID that can be checked to confirm identity when sampling.
Acceptable IDs are Passport, Drivers License, Voters ID, National ID, NHIS card.
Certified copy of birth certificate for children to be tested.
A request for a DNA test can be made in two main ways, namely:
Legally through a written request from a legal practitioner, the court of law, or a practicing medical officer.
By a walk­in (Here the client must be willing to sign the consent form; however the result cannot be presented in the court of law)
Fact Check
We strive for accuracy and fairness.
If you see something that doesn't look right, email us at  [email protected]