Sumner Stroh, a 23 year old Instagram model and influencer has revealed that she had an affair with Adam Levine, months before he allegedly informed her that he was expecting another baby with wife Behati Prinsloo.
Sumner Stroh, took to TikTok on Monday to reveal details of her alleged illicit relationship with the Maroon 5 frontman.
The model shared screenshots of their flirty exchanges on Instagram, including one bizarre message where Levine, 43, asked if he could name his new baby after her.
'Essentially, I was having an affair with a man who is married to a Victoria's Secret supermodel,' she said, referring to Levine's wife Behati, 34, who is now pregnant with the couple's third child.
'At the time, I was young and naïve. And I mean, quite frankly, I feel exploited. I wasn't in the scene like I am now, so I was definitely easily manipulated.'
Stroh pointed to one Instagram DM between the pair, in which Levine writes: 'It is unreal how f***ing hot you are. Like it blows my mind.'
'You are 50 times hotter in person,' he adds.
According to Stroh, she and Levine were 'seeing each other for about a year', until the two lost contact 'over a period of months.'
Stroh explained that the reason why she was reluctantly coming forward was to further avoid drama. She sent the alleged screenshots to friends privately expecting support.
However, one of them threatened to sell the screenshots to tabloids.
Stroh shared the story herself to stop them.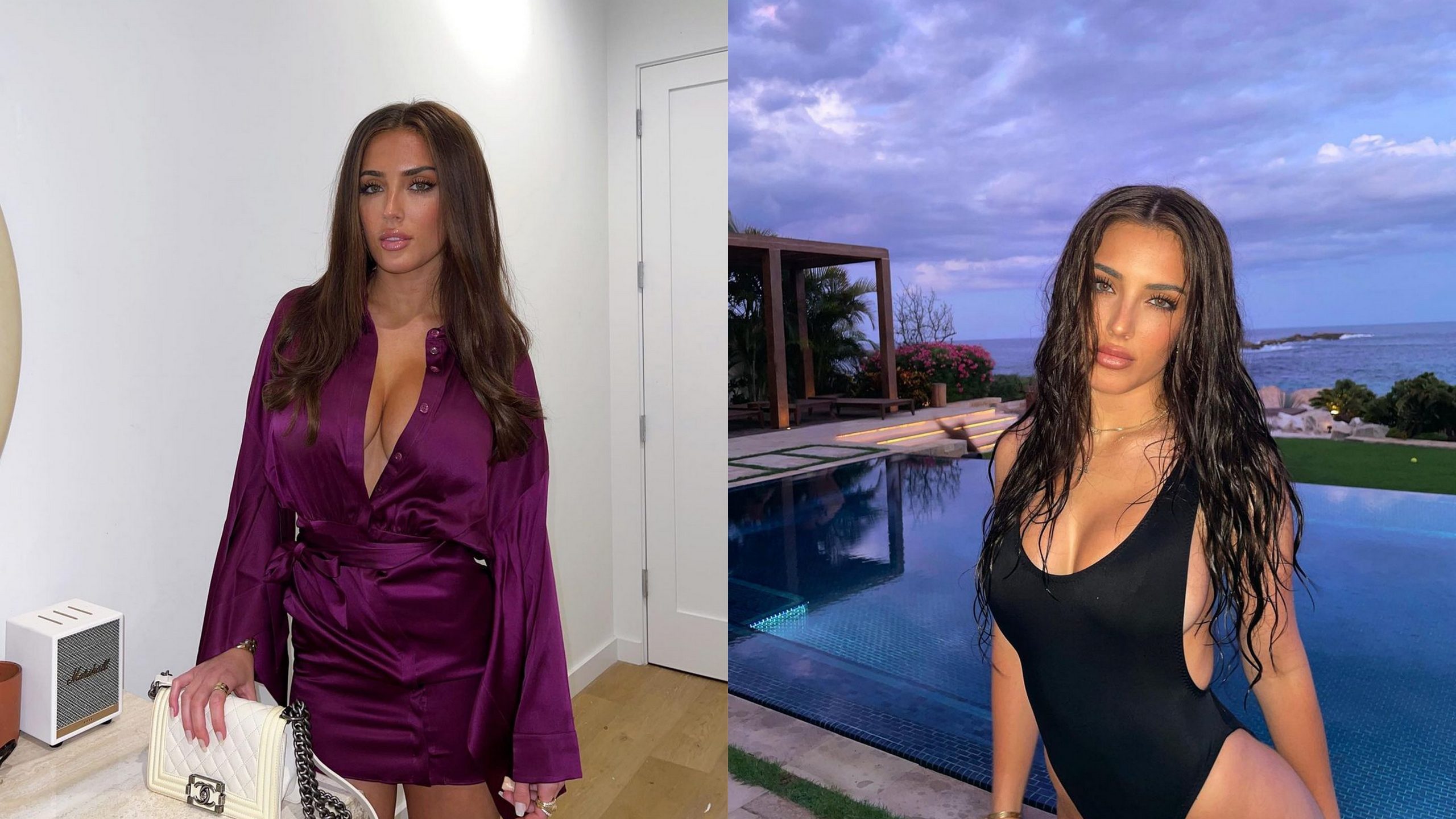 Who is Sumner Stroh?
Sumner Stroh ( born Aug. 11, 1999) is an American model and social media.
Sumner Stroh was born in Houston, Texas, according to her Facebook page.
Sumner, 23, graduated from New Braunfels High School and then the University of Texas at Austin in 2020. She studied business and advertising.
Stroh has also lived in Branson, Missouri, and is often in Los Angeles, according to her Instagram.
Stroh is represented by the talent management company The Verge Agency, according to the company's website.
Her page on the company's site features photos of Stroh from her Instagram in lingerie and bathing suits.
Stroh has more than 300,000 followers on Instagram, a number that doubled in the hours after her video was posted to TikTok.
 

View this post on Instagram

 
She also has hundreds of thousands of followers on her TikTok page and has a smaller presence on YouTube, where she posted videos from modeling trips along with makeup tutorials and videos of her trying on different clothes.