Tragic news shook the community of South River on Friday when a devastating hit-and-run incident claimed the life of Bryan Barbosa, a 14-year-old boy.
The incident occurred when Bryan Barbosa, riding his bicycle, was struck by a white van driven by 63-year-old Michael Arena.
This unfortunate event took place in the afternoon, leaving the community in shock and mourning the loss of a young life.
Charges against Michael Arena
Michael Arena, the 63-year-old driver of the white van involved in the hit-and-run, is currently being held at the Middlesex County Correctional Center.
According to authorities, he has admitted to being behind the wheel of the vehicle at the time of the crash.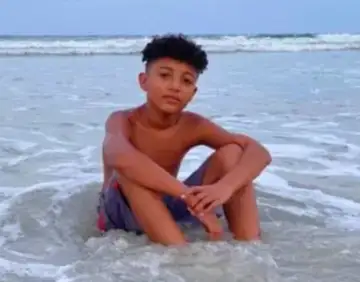 Shortly after the incident, Arena was questioned at his residence, where he provided information that has led to serious charges against him.
As a result of the hit-and-run incident, Michael Arena now faces charges of aggravated manslaughter and leaving the scene of a motor vehicle crash.
These charges reflect the severity of the incident and the legal consequences Arena may face.
The charge of aggravated manslaughter suggests that Arena's actions were deemed to have displayed recklessness and disregard for human life, contributing to the tragic outcome.
The legal process will unfold as authorities investigate the incident further to gather evidence and build a case against Arena.
If convicted, he may face significant penalties and potential imprisonment.
Community Response and Mourning
The South River community has been deeply affected by the loss of Bryan Barbosa. In the wake of the incident, residents have come together to support the Barbosa family and offer condolences.
Vigils, memorials, and fundraising efforts have been organized to honor Bryan's memory and assist his grieving family during this difficult time.