A 33-year-old Pennsylvania woman identified as Brandy Horner died after being struck in the neck by a piece of debris at a county fair's tractor pull event on Friday, according to state police.
Brandy Horner was fatally injured Friday while watching a tractor pull at the Union County West End Fair in Laurelton, according to NBC affiliate WJAC-TV and The Tribune-Democrat.
The 33-year-old woman was seated while watching the event around 8:30 p.m. local time when she was hit in the neck by a piece of an exhaust wheel that "became dislodged and ejected" from the tractor's metal covering, according to a press release from Pennsylvania State Police.
"Through investigation, it was determined that during a tractor pull event, the vehicle being driven sustained an equipment malfunction," police wrote.
The woman, who was not been identified by police, was given life-saving measures at the scene.
Union County Coroner Dominick Adamo said she was transported to Evangelical Community Hospital in Lewisburg, but died less than an hour after the incident, according to the Democrat.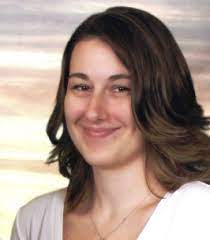 Dennis Boop, president of the Union County West End Fair, said there is no protective fencing around the track where the incident occurred, according to PennLive.com. "It was a freak accident," he claimed.
Police said there was no suspicion of foul play or criminality.
Horner is survived by her husband of 10 years and their two sons, according to her obituary. "Her world revolved around family," read the obituary, "but especially 'her 3 boys.' "
Horner worked at The Learning Lamp in Richland, per her obituary. Leah Spangler, president of the nonprofit, said Horner enjoyed her work.
"Brandy's heart was really into her work because she loved working with kids and saw the value in the preschool program," Spangler told the Democrat.