Ariel Behar is a Uruguayan professional tennis player who specializes in men's doubles and has won three ATP titles with Ecuadorian partner Gonzalo Escobar.
His career-high doubles ranking is World No. 39 achieved on 31 January 2022.
He has taken part of the Uruguay Davis Cup team since 2009.
Behar played tennis for the first time at 3 years old and began playing seriously aged 10. Growing up, he admired Roger Federer and Andre Agassi.
He is from a Jewish family but is "not a big fan" of religion.
Throughout his career, he has had his wife, Sabrina Sielecki, by his side throughout.
In this piece, find out a little bit more about her.
Who is Ariel Behar Wife, Sabrina Sielecki?
Sabrina Sielecki ( born December 1, 1990 – age 33 years )is a fashion designer and the wife of Uruguayan professional tennis player, Ariel Behar.
Sielecki, originally from Buenos Aires, Argentina, finished her undergraduate studies in International Affairs & Relationships at Universidad de 'San Andrés'​ in 2013.
Later, she relocated to London, UK, where she successfully completed her Fashion degree at the Condé Nast College of Fashion & Design (2015-16).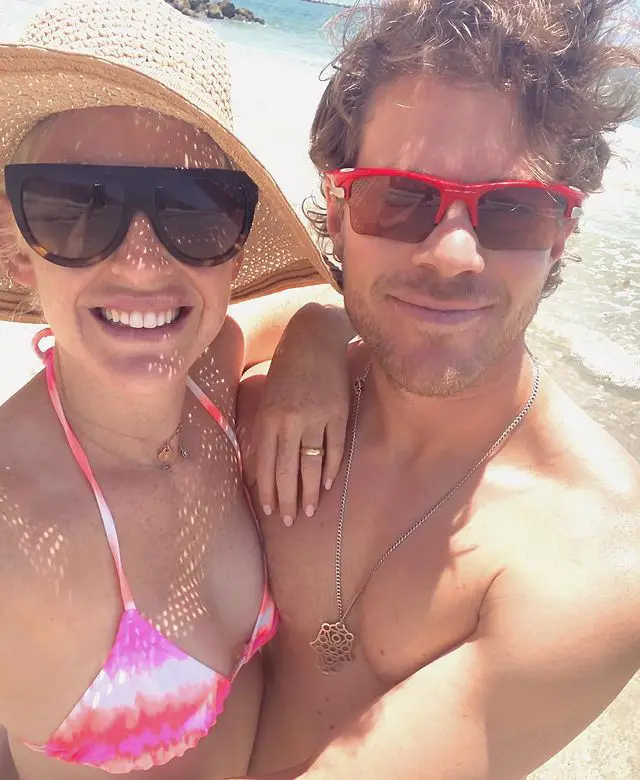 Sabrina is the daughter of Daniel Sielecki & Gisela Werthein.
She has three sisters: a twin sister named Katia, and two others named Tatia and Valentina Sieleck.
She is the chief executive officer and the founder of Lalá Sportswear.
According to playersbio.com, Lalá Sportswear was established in June 2016.
Lalá Sportswear offers a new style of activewear, translating the ultimate trends into fashionable and upscale sports apparel. Our products aim to create leisurewear for everyday woman.
How many children do they have together?
Ariel Behar and Sabrina Sielecki do not have any children at the moment.
The couple have been together since March 2016.
On March 21, 2019, Behar made an Instagram post on the occasion of their third relationship anniversary.
 

View this post on Instagram

 
After dating for nearly two years, they got engaged in late 2017.
Then, on November 10, 2018, the couple married in a lavish wedding ceremony.