Rinky Hijikata is an Australian professional tennis player.
The 22-year-old, who went to the prestigious King's School in Sydney before moving to the US and starring for the University of North Carolina at college level, won his first set against Nadal in 2022.
Off the tennis course though, who is Rinky Hijikata' girlfriend?
In this piece, we meet his girlfriend Lauren Baddour.
Who is Lauren Baddour?
Lauren Baddour is the long-time girlfriend of professional tennis player, Rinky Hijikata.
She is popular due to her relationship with Rinky Hijikata.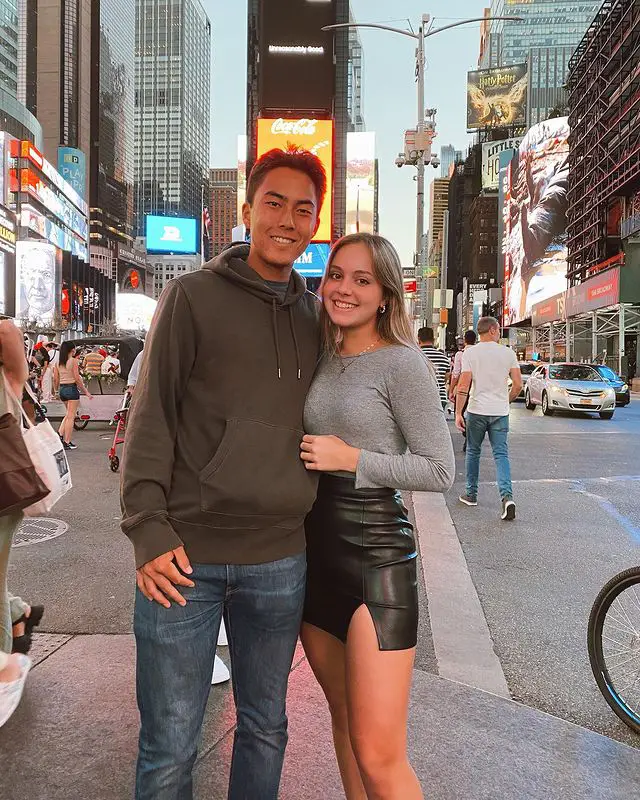 Her date of birth is currently not available but we assume she should be around 21 years,
since her boyfriend Rinky Hijikata is aged 22 years.
Lauren is a student pursuing Arts and Journalism at the University of North Carolina at Chapel Hill.
Additionally, she works as an editorial intern at Health Central.
Before her college years, Baddour attended Carrboro High School and successfully graduated in 2020.
During her senior year, she achieved a remarkable accomplishment by winning the esteemed 2019 NCHSAA 2-A singles state championship at the Cary Tennis Center.
Lauren Baddour and Rinky Hijikata relationship
It is believed that Baddour and Hijikata began their relationship while studying at the same university, although the exact date of their romance has not been publicly disclosed.
In 2021, they shared a photo together, celebrating Christmas and making their romantic connection known to the public.
Who is Rinky Hijikata?
 

View this post on Instagram

 

Rinky Hijikata is an Australian tennis player who was born on 23rd February 2001 in Sydney, Australia.
Hijikata was born in Sydney, Australia to Japanese immigrant parents.
He began playing tennis at age three or four.
He attended The King's School in Sydney from 2013-2016.
His father is a tennis coach.
His favourite player growing up was Lleyton Hewitt and later, Kei Nishikori.
Hijikata played college tennis for North Carolina Tar Heels men's tennis from 2019 to 2021.