A devoted fan of the Kansas City Chiefs, Xaviar Babudar, popularly known as ChiefsAholic has been arrested and charged in federal court with bank theft for one of a string of robberies he is suspected of committing.
Xaviar Babudar is the mega Chiefs fan behind the KC Wolf costume.
According to U.S. Attorney's Office, Babudar, who is 28-year-old, had been on the run from the authorities for approximately four months following his failure to appear in court for charges related to bank robbery that took place in March.
The Overland Park resident from Kansas was indicted in federal court for one of several bank robberies he is believed to have committed.
Additionally, he faces charges for the interstate transportation of stolen property.
The arrest of Xaviar Babudar occurred on Friday in Lincoln, California.
In December, he was accused of robbing a Tulsa Teachers Federal Credit Union and released on bond in February, officials said.
In late March, Babudar is suspected of removing his ankle monitor and going on the lam.
Officials said investigators recently located Babudar near Sacramento and a federal warrant was issued for his arrest.
"According to an affidavit filed in support of the federal criminal complaint, Babudar traveled throughout the Midwest to perpetrate a string of robberies at various banks and credit unions. He allegedly laundered the robbery proceeds through area casinos and bank accounts," the U.S. Attorney's Office said in a news release.
Babudar is also suspected of other potential crimes.
Officials said, citing a recently unsealed affidavit, that after he was arrested in December, the FBI began to review "bank records, casino transaction records, and sensitive financial reporting to determine the breadth and scope of additional potential criminal activities."
Officials said "Babudar purchased and redeemed more than $1 million in chips from various casinos in Missouri, Kansas, and Illinois between April and December 2022," according to the affidavit.
ChiefsAholic's activities shocked the NFL community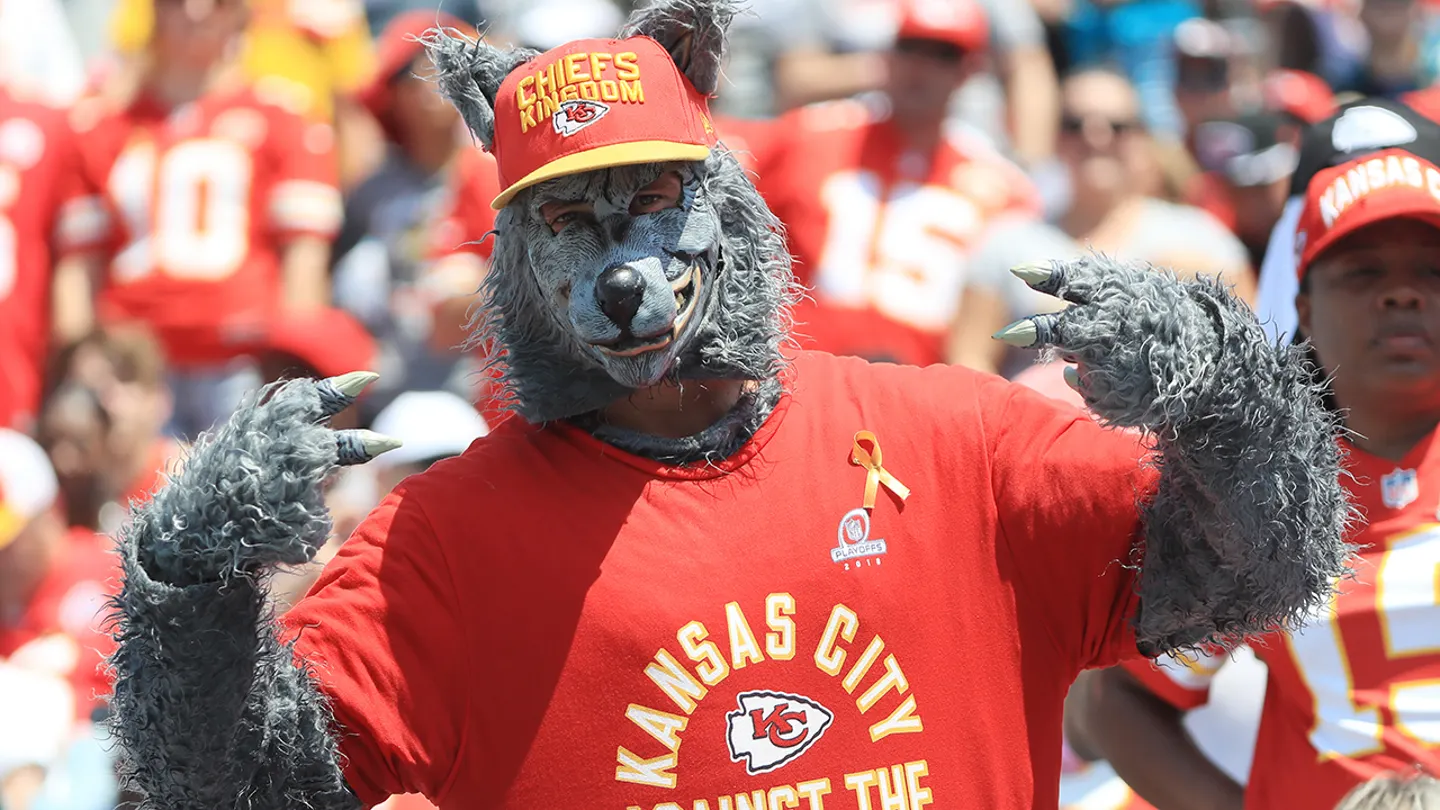 Many people in the NFL community were taken aback when they learned that the Kansas City Chiefs superfan had been arrested.
It was very surprising to learn that Babudar was involved in such criminal activity because he was typically seen dressed as a wolf in each and every game that the Chiefs played.