A very sad story trending online indicates that, a New Jersey teenager who has been identified as Adriana Kuch has committed suicide.
According to dailymail.co.uk, Adriana Kuch, who was relentlessly bullied at Central Regional High School in New Jersey's Berkeley Township took her own life just days after an alarming video showing her being punched and kicked in a high school hallway circulated online.
She was found dead at her home two days after the shocking video surfaced on February 1, police said.
What happened to Adriana Kuch?
The 20-second clip shows several students attacking the teen and hitting her with a water bottle as she walked with her boyfriend.
In the 20-second clip viewed by the local news outlet, a person is heard yelling, "That's what you get, you stupid a** b**ch!"
The assailants are seen punching, kicking and pulling Adriana's hair, while others laugh and record the vicious assault, according to ABC 7.
"They think it's fun to attack people and take videos and post them," Adriana's devastated dad, Michael Kuch, told the station.
"Getting hit with a water bottle didn't hurt Adriana, what hurt her was the embarrassment and humiliation, they just kept coming at her. My daughter actually blacks out and they don't call an ambulance, they take her to the nurse's office."
Mr Kuch added Adriana had "never been in a fight before, she's 98 pounds [45kg], 5-2 [157cm] and she loves everybody".
Who is Adriana Kuch?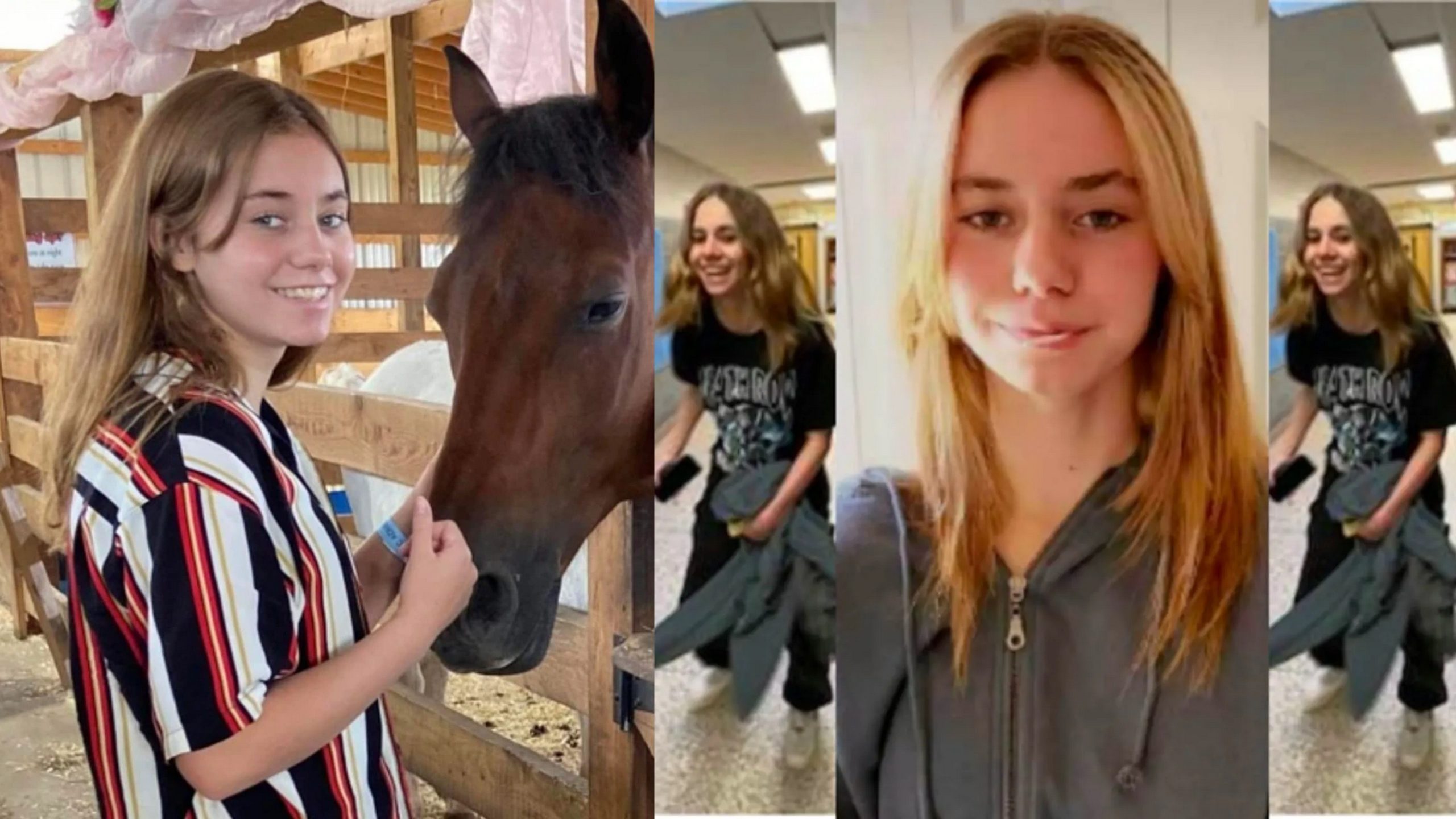 According to her obituary, Adriana O. Kuch, 14, of Bayville, "has sadly passed away on February 3, 2023.
Born in Toledo Ohio and lived several places because her father was an Army Airborne soldier serving his country."
The obituary continues: "They moved to Bayville seven years ago. Adriana was a freshman at Central Regional High School. She adored all animals, she helped children with special needs, she loved jogging with her brothers and was a true nature lover. Adriana also enjoyed her walks in the woods, skateboarding, riding dune buggies and dirt bikes."
The obituary notes, "Adriana's mother Brandy had predeceased her. She is survived by her loving parents, Michael Sr. and Sarah Kuch; also, by her cherished siblings, Ashley Kuch, Brittany Kuch, Brandon Tucker, Michael Kuch Jr. and his wife Jennifer Ferro, Jacob Kuch, Ethan Kuch, Marissa Lynch and Haiden Lynch."
Fact Check
We strive for accuracy and fairness.
If you see something that doesn't look right, email us at  [email protected]