A nine-year-old boy identified as Ulysses Campos was tragically killed in a drive-by shooting at his grandmother's 70th birthday party in Chicago.
Ulysses Campos was fatally shot in the chest after a gunman horrifically opened fire on a group of kids playing outside on Saturday.
Ulysses' heartbroken uncle paid tribute to his nephew who he said loved making people laugh and had an infectious smile.
"He was just a little kid of 9-year-old who is now in heaven watching over all of us," Otilio Campos said.
While the family has chosen not to show their faces, they're sharing their memories of a little boy who loved to play video games and be around family, even in his final moment.
Campos said the boy's father had just bought him a PlayStation for his upcoming birthday in two weeks.
"I would describe him as full of life," said Otilio Campos. "He loved to make people laugh. He loved to make people smile."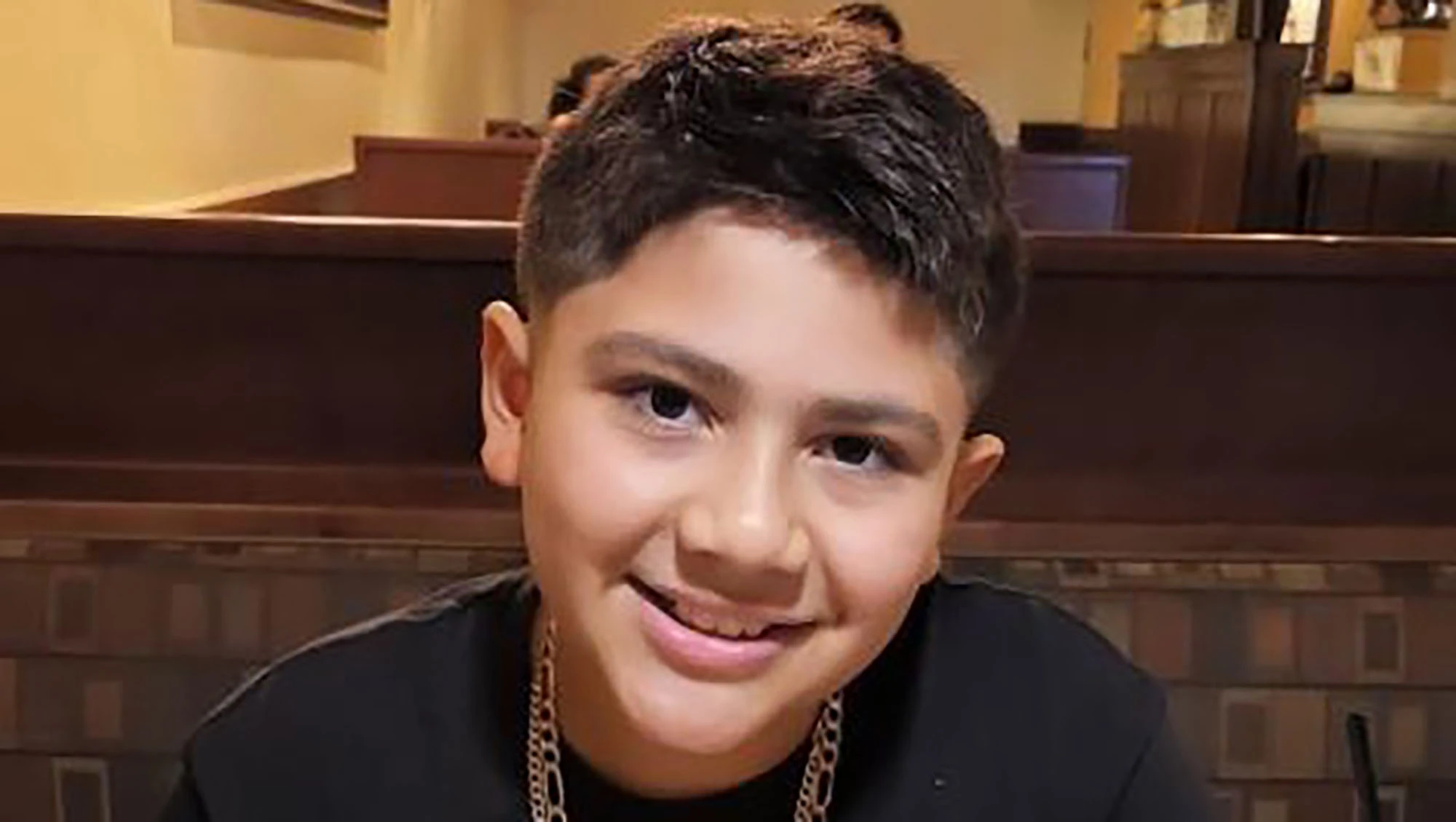 Police said the shooting happened in the 2800-block of Elder Lane at about 10:15 p.m. Otilio Campos said the family had just returned from celebrating another family member's life.
"The whole family came together to help support my mom and her very big milestone birthday, right?" Otilio said.
Ulysses Campos was playing with other children when a disturbance happened in the alley nearby.
Someone fired four to six shots into the group from inside a moving vehicle, and Campos was shot, police said.
No one else was hit by the gunfire.
"The utter feeling of knowing that he's lying there and I can't save him broke my heart," his uncle said.
Campos was transported to Loyola University Medical Center in Maywood, where he later died. The Cook County Medical Examiner's Office said he was shot in the chest and died just before 11 p.m.
Police found the suspect vehicle in unincorporated Leyden Township, and a person of interest is in custody.
Ulysses was killed just two weeks before the boy's own birthday.