Who Is Tsatsu Tsikata
Tsatsu Tsikata is a Ghanaian academic and lawyer. He is also a former Chief Executive of the Ghana National Petroleum Corporation.
Date of Birth
1 October 1950
Age
70 years
Children
Ghanaian rapper M.anifest and Sena Tsikata ( Marcia ) of Twins We Do For Love Fame.
Education
He started school at an early age because he wanted to follow his older brother Fui to school.
He first attended Additrom Preparatory School and then Mrs. Sam's Preparatory School, a school also attended by Jerry Rawlings.
He was again moved to Accra Newtown Experimental School where he was jumped from Year 2 to Year 3, catching up with his older brother Fui.
Mr. Tsikata went to Mfantsipim School at the age of nine. At that time he was the youngest student in the school. He was, however, not bullied by the bigger boys because of his size as they were protective of him.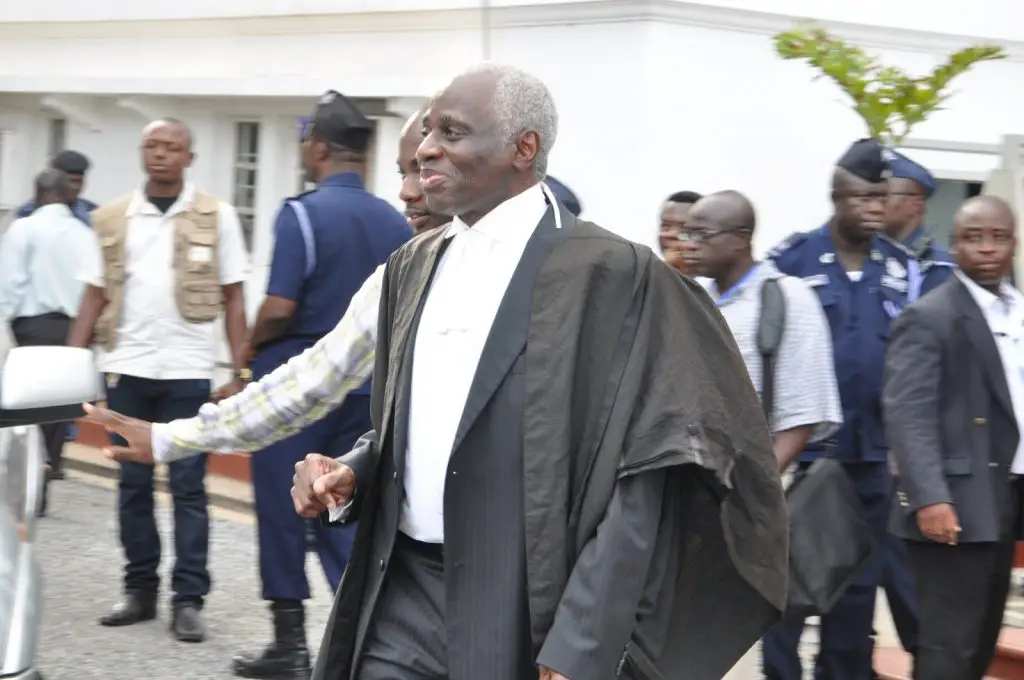 He won a United Africa Company (UAC) scholarship in 1960 to start his secondary education at the age of nine at the Mfantsipim School where his father and his elder brother, Fui Sokpoli Tsikata also attended.
On completion of his five-year course, he gained admission into the University of Ghana, Legon, at the age of 16, where he obtained an LL.B First Class degree at the age of 18 years.
Only one other 18-year-old had completed a degree program at that time. His lecturers included Professor Ofosu Amaah and Dr. Obed Asamoah, a former foreign minister and Attorney General of Ghana.
He then won a post-graduate scholarship from the University of Ghana to Oxford University where he again obtained first-class honors in Bachelor of Civil Law which is equivalent to a master's degree at other British universities.
Career
He was the Chief Executive Officer of the Ghana National Petroleum Corporation (GNPC) from October 1988 to December 2000.
During that time he led the promotional efforts of the Corporation to attract a significant number of international oil companies which entered into joint ventures with GNPC to undertake exploration in Ghana Offshore as well as onshore.
This was the most intensive period of oil and gas exploration in the history of Ghana.
He was also involved in initiating regional co-operation projects such as West African Gas Pipeline project (which comprised Chevron as managing sponsor, Shell, Nigerian National Petroleum Corp., GNPC, Sobegaz of Benin and Sotogaz of Togo).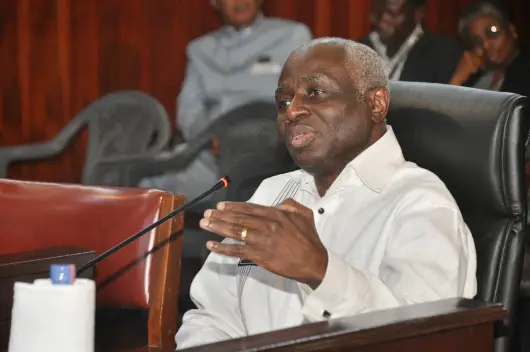 He has been adviser to the oil and gas Ministry of Equatorial Guinea, particularly in the establishment of the national oil company, Gepetrol.
He also provided advisory services through the UN Centre for Transnational Corporations to the Government of Benin in respect of their Seme oil field and the development of their oil industry.
He has advised oil and gas companies operating in many parts of the world.
Previous to GNPC he lectured in the Faculty of Law, University of Ghana (Legon). He holds an LLB (First Class Hons) from the University of Ghana which he obtained at the age of 18 and a BCL (equivalent of a Masters' degree)(First Class Hons) from Oxford University, where he also held Junior Research Fellowship at Corpus Christi College.
As head of GNPC he was particularly concerned to develop Ghana's human resources in the oil and gas industry and ensured training opportunities for many of the engineers, geoscientists, economists and lawyers in the corporation. Previous to GNPC he lectured in the faculty of law, University of Ghana from October 1972 until 1988.
He taught many people now occupying important positions in public service or in the private sector. In Parliament today many of his former students, including Alban Bagbin, Ben Kunbour, Abraham Aidoo, Doe Adjaho, Freddie Blay, Effah-Dartey.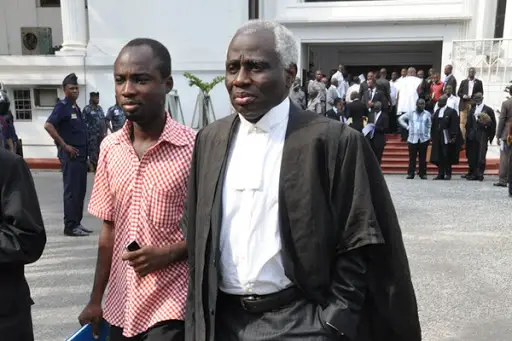 In the Judiciary his students include Justices Julius Ansah, Dotse, Anin-Yeboah, Baffoe-Bonnie in the Supreme Court; Gbadegbe, Akamma, Apau, Mariama Owusu in the Court of Appeal, Korbieh, Mrs. Iris-May Brown in the High Court.
In the Executive branch his former students include Alima Mahama, Joe Ghartey, Gloria Akuffo, Papa Owusu Ankoma.
Many other students of his are in private legal practice such as Larry Adjetey, Akoto Ampaw, Amegatcher, Ace Ankumah, Tony Lithur, Forson, Painstil, other former students of Tsatsu's include Goosie Tanoh, Professor Takyiwa Manuh, Betty Mould-Iddrisu, Commander Assasie-Gyimah, Nana Oye Lithur, Kyeretwie Opoku.
Both in 1979, after the June 4 uprising and from 1982, after the December 31st Revolution, Tsatsu Tsikata was an advisor to Flight Lt. Jerry John Rawlings, whilst he was Chairman of the AFRC and Chairman of the PNDC.
He continued this advisory role to President Rawlings during the fourth Republic.
Tsatsu Tsikata acted as Counsel to Flt Lt Rawlings when the latter was arrested after the May 15 uprising.
During the Acheampong regime Tsatsu Tsikata was also involved as counsel in several cases seeking to enforce the human rights of personalities such as William Ofori-Atta ('Paa Willie') and Sammy Okudzeto when they were detained.
He also represented over 500 persons held in various prisons throughout the country to secure their release during this same period.
He is also an elder at the Asbury Dunwell Church, Accra.
Net Worth
According to yen.com.gh, Tsatsu Tsikata's net worth is $245 million.
We will be adding a more in-depth biography and lifestyle section for Tsatsu Tsikata soon.
This will include more information about their history, family, relations, and more.
Fact Check
We strive for accuracy and fairness.
If you see something that doesn't look right, email us at  [email protected]