Stewart Rhodes, the founder of the far-right Oath Keepers militia, was sentenced on Thursday to 18 years in prison, after being convicted of seditious conspiracy for his role in the January 6 attack on Congress.
Prosecutors sought a 25-year term. Lawyers for Rhodes said he should be sentenced to time served, since his arrest in January 2022.
Before handing down the sentence, the US district judge, Amit Mehta, told a defiant Rhodes he posed a continued threat to the US government, saying it was clear he "wants democracy in this country to devolve into violence".
"The moment you are released, whenever that may be, you will be ready to take up arms against your government," Mehta said.
Rhodes claimed the prosecution was politically motivated.
"I'm a political prisoner and like President Trump my only crime is opposing those who are destroying our country," he said.
Rhodes also noted that he never went inside the Capitol on January 6 and insisted he never told anyone else to do so.
Who is Tasha Adams, Stewart Rhodes ex-wife?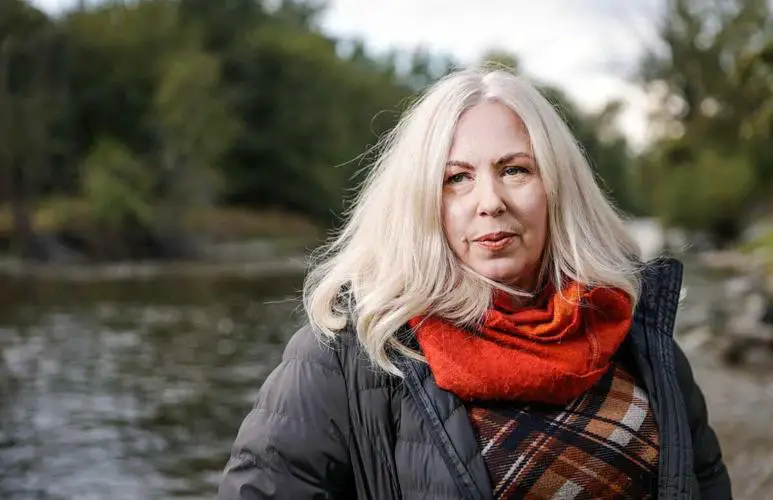 Tasha Adams is the estranged wife of Stewart Rhodes, the founder of far-right militia group Oath Keepers.
Tasha Adams filed for divorce from Rhodes in 2018 after over 20 years of marriage.
Tasha and Rhodes share six children together.
The two met in Las Vegas in 1991 and married three years later.
Throughout their relationship, Adams said Rhodes was controlling and often snapped at her and the children.
In 2022, Tasha said she was "beyond happy" after her estranged husband was found guilty of sedition for his role in the 6 January 2021 Capitol attack.
Ms Adams, warned that her husband planned to ask for a pardon if Donald Trump comes to power again in 2024.
Fact Check
We strive for accuracy and fairness.
If you see something that doesn't look right, email us at  [email protected]