Brandon Johnson's wife, Stacie Rencher Johnson has been cheering on her husband throughout his 2023 electoral campaign to become the Chicago mayor.
Stacie Rencher Johnson has campaigned for her husband across several provinces of Chicago and her hard work has definitely paid off.
Johnson launched his campaign for the mayor's seat in late October 2022.
As of yesterday, February 28, 2023, her husband, Brandon Johnson, won second place and will join Vallas in the run-off election scheduled for April 4.
With 94 percent of the votes in, Vallas secured his place in the run-off election with more than 172,000 votes so far, with Johnson earning more than 103,000 votes.
Now that the American politician has reached victory, his Democrats followers are curious to know more about his wife and family life.
Who is Stacie Rencher Johnson?
Stacie Rencher Johnson is the wife of Brandon Johnson, an American politician, public school teacher, union organizer and Cook County commissioner
Very little is publicly known about her or their marriage but Brandon shared a heartfelt Instagram post about her on about their date anniversary .
In the post he said that they had been together for 27 years.
Read his post below
 

View this post on Instagram

 
How many children does Stacie Rencher Johnson have with Brandon Johnson?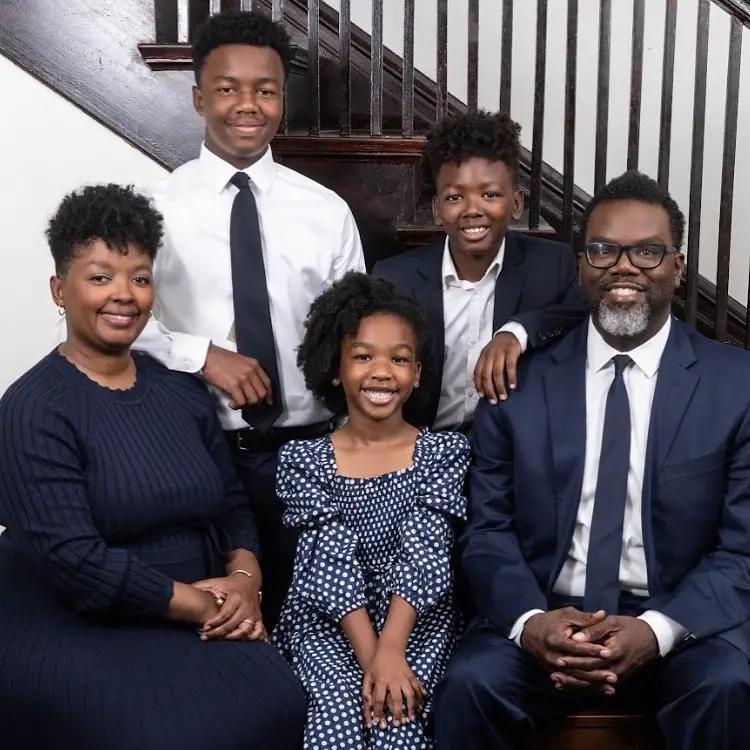 Stacy and Brandon have three children together – one daughter and two sons.
Who is Brandon Johnson?
According to Johnson's website, he began his career as a public school teacher at Jenner Academy in Cabrini-Green before later teaching at Westinghouse College Prep on the West Side.
Johnson has worked as a paid organizer for CTU before, and has also been endorsed by the United Working Families and Service Employees International Union Local 73.
In 2018, Brandon was elected commissioner of the 1st District of Cook County, where he led the effort to pass the Just Housing Ordinance, which prohibited housing discrimination against formerly incarcerated people