Actress and LA-based sculptor, Sonni Pacheco, has welcomed her second child, a baby girl named Wylder Rayne.
This is her first child with her partner, ice hockey player Nate Thompson.
Pacheco shared the news of her baby girl's arrival on her Instagram Stories on Thursday, just two days after she was born.
"35 today and she is the best birthday present I could have asked for," she gushed. "3.21.23."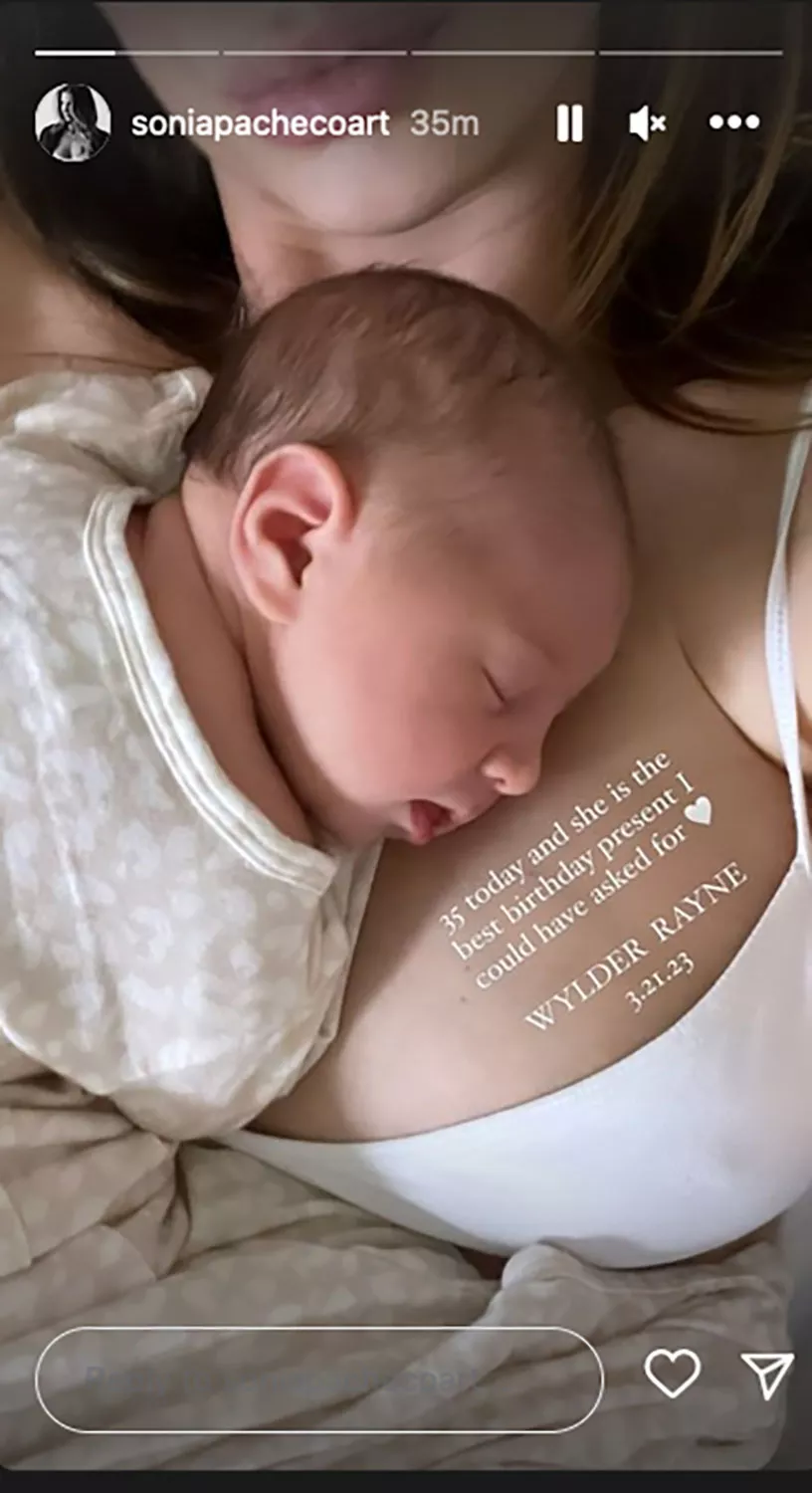 Thompson also showcased the newborn on his Instagram Story by showing off a black-and-white photo of her wrapped inside a blanket.
He additionally gave a glimpse of another tender moment in a snap looking at the newborn as he carries her in his arms, wearing a shirt that says "Girl Dad."
The new mother is undoubtedly overjoyed to welcome her newest family member and has shared her happiness with her followers on social media.
It is a time of celebration and love for Pacheco, Thompson, and their growing family.
Pacheco is also mom to daughter Ava, 10, whom she shares with ex-husband Jeremy Renner.
Meanwhile, Thompson shares son Teague, 7, with ex-wife Cristin Stuart.