It was a passionate, tipsy – and very probably ill-advised – encounter between two friends who snuck out of a pub for a crafty Marlboro Light and ended up clambering over a fence to make love in a field, shielded from sight by a dense summer hedgerow.
This is how Prince Harry lost his virginity in July 2001 – an escapade the world would have remained ignorant about had he not revealed some of the intimate details in his explosive memoir, Spare.
The story became one of the most talked-about passages in the bestseller, triggering a global guessing game as to who the unnamed 'older woman' who treated him 'not unlike a young stallion' might be.
Now, that woman has come forward to share her version of what the Duke of Sussex, 38, memorably called an 'inglorious episode'.
She is Sasha Walpole, 40, who had known the Prince since her days as a groom at the future King Charles' Gloucestershire estate, Highgrove.
At just over two years the Prince's senior, she is much younger than most of the women whose names were suggested in the frenzy of speculation about her identity.
How old was Sasha Walpole when she took Prince Harry's virginity?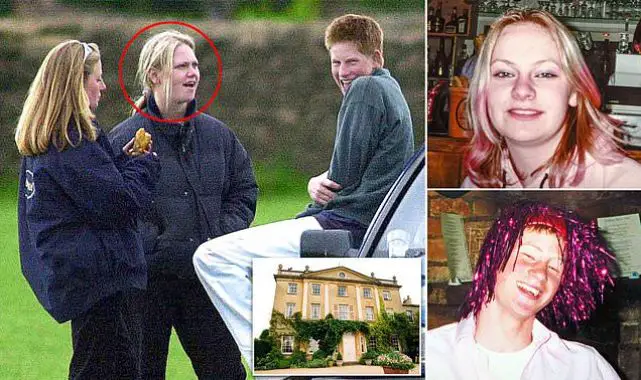 At the time Harry was just 16 — a year younger than his autobiography claims.
The pair had an affair after leaving a party held at the pub to mark Sasha's 19th birthday.
How did Sasha Walpole and Prince Harry know each other?
Thesun reports that Sasha began working as an assistant groom at King Charles's Gloucestershire home, Highgrove, when she was just 17.
She explained: "They were lovely to work for and made me feel welcome. I would see the family from time to time."
Sasha had first socialised with William, now 40, when the pair attended a show by the late Cornish stand-up comedian Jethro.
She said: "I think William enjoyed Jethro. When I met Harry he knew me as a groom and we started chatting.
"I saw them a lot when they were home. There was a trust that they could go out without having bother or hassle, surrounded by like-minded, horsey people.
"I saw Harry more as we went to the same places."