Rick Scott is regarded as one of the richest politicians in the United States of America. He served as the Governor of the State of Florida from 2010 to 2019.
He is currently a Junior United States Senator for the State of Florida. 
We get to discuss his net worth in this article but first, let's know Rick Scott.
Who is Rick Scott?
Richard Lynn Scott is an American politician, attorney and former businessman.
He served as the Governor for the State of Florida from 2010 to 2019, serving for two terms.
He currently serves as the Junior United States Senator for the state of Florida.
Rick was born on 1st December, 1952 in Bloomington, Illinois. She was raised by her mother Esther Scott.
He never met his father and has said that his father was an alcoholic who never wanted to be part of his life. 
He had a tough upbringing, as his mother wasn't wealthy.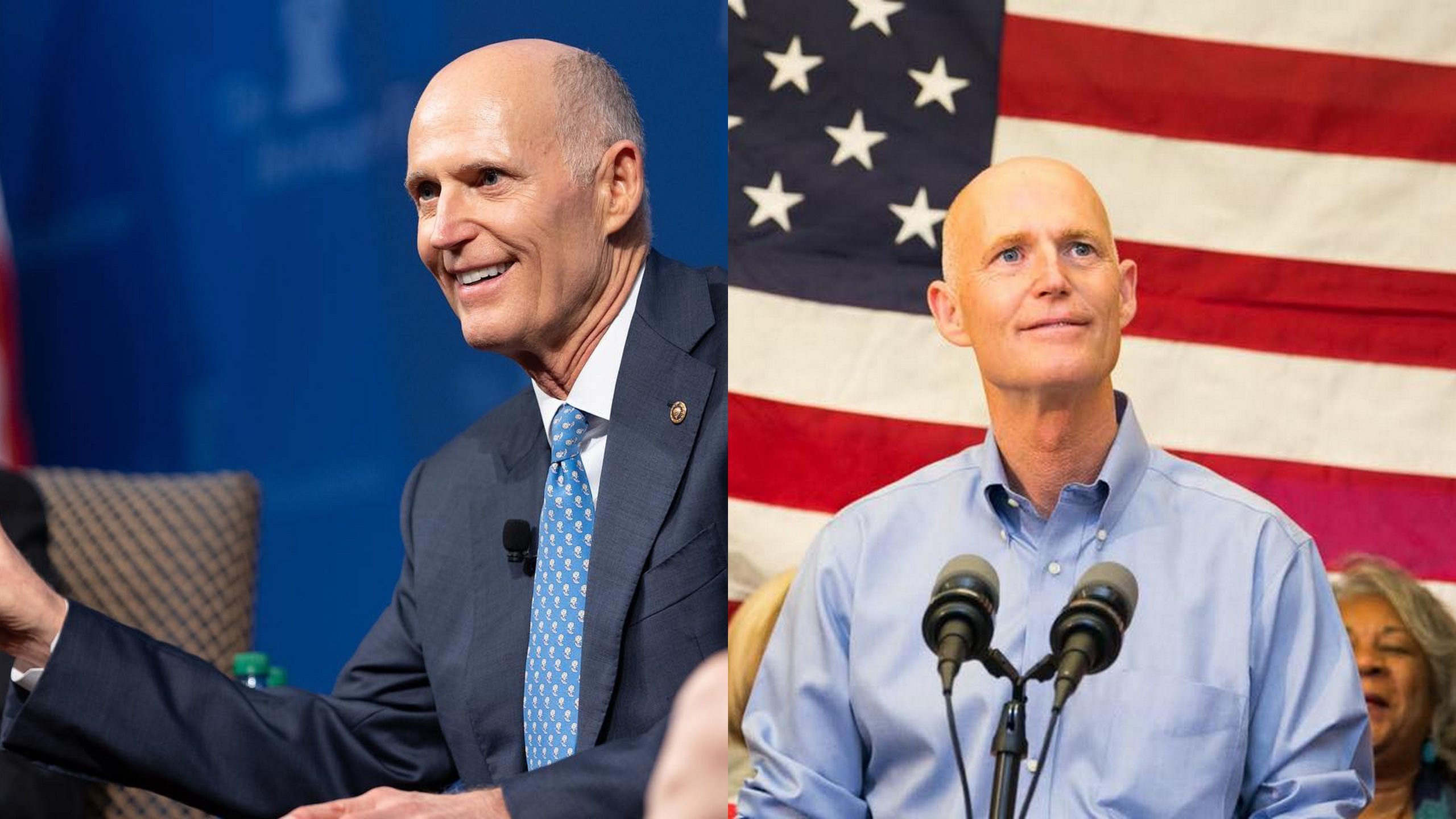 He spent his childhood in North Kansas City, Missouri. He had five other siblings. 
He completed North Kansas City High School in North Kansas and continued to the University of Missouri. 
After school, he served in the US Navy for twenty-nine months after which he started his law career.
He soon rose to the position of a partner and co-founded Columbia Hospital Corporation.
He soon became the Chief Executive Officer of the Corporation, making it one of biggest wins in his career. He again started other numerous businesses, some of which succeeded.
In 2010 he run for the Governorship race for the Republican Party in the State of Florida which he won. He was re-elected for a second term until 2019 when he finished serving.
How much is Rick Scott worth?
Rick Scott is regarded as one of the richest American politicians of his generation.
He was wealthy before he entered politics, and owned chains of healthcare businesses as well as other businesses. He is estimated to be worth around $320 million. 
Family of Rick Scott
Rick Scott has a beautiful family; a wife he's married to for over 39 years.
Ann Holland Scott is the wife of the politician.
She involves herself in a lot of philanthropic works. Together, they have 2 adult daughters. Their names are Allison Scott and Jordan Scott.
Fact Check
We strive for accuracy and fairness.
If you see something that doesn't look right, email us at  [email protected]