Raymond McLeod, a 37-year-old ex-Marine wanted in connection of the murder of his girlfriend, Krystal Mitchell in San Diego, has been arrested after spending years on the run in Central America.
According to foxnews.com, Raymond McLeod girlfriend's mother, Josephine Wentzel, who is a former Detective came out of retirement to help track down her daughter's alleged killer — a hulking former Marine who at the time of his disappearance stood at 5 feet, 11 inches tall and weighed around 230 pounds. Marshals and Salvadoran authorities arrested him around 4:30 p.m.
Monday after receiving a tip that he was teaching English in a school in Sonsonate, about 40 miles west of San Salvador near the Pacific Ocean.
Deputy Marshals Francisco Barajas and Luis Ramirez flew down to El Salvador to assist local and national police in his capture at around 4:30 PT Monday and were escorting him back to the U.S.
Wentzel, Mitchell's mother, praised the regional U.S. Marshals Task Force Chief Frankie Sanchez and Barajas for their "excellent work" Monday evening.
"I have had faith and trust in them, and ever since meeting Francisca Barajas, I had full confidence that this day would come, and he would be the one to catch him," she said. "I told him, 'You are my hero. We are bonded for life.'"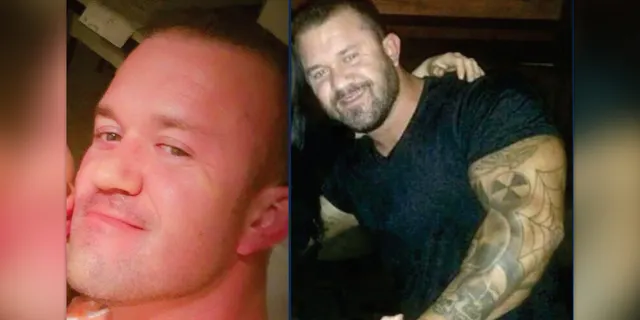 The former serviceman's girlfriend, 30-year-old Krystal Mitchell, was found beaten and strangled at an acquaintance's residence in the 7600 block of Mission Gorge Road early on the afternoon of June 10, 2016.
Mitchell and McLeod, both residents of Phoenix, Arizona, were in San Diego visiting friends at the time, according to police.
Mitchell came to San Diego frequently. She was a single mom who met McLeod in her job as a property manager.
McLeod — a single father and avid bodybuilder with a reputation as a heavy drinker and a history of domestic violence — vanished following the woman's violent death and has remained at large since, authorities said.