American football defensive tackle for the New York Jets of the National Football League (NFL), Quinnen Williams,  played college football at Alabama and was drafted by the Jets with the 3rd overall pick in the 2019 NFL Draft.
On July 25, 2019, Williams agreed to a four-year deal with the Jets worth $32.5 million featuring a $21.6 million signing bonus and a fifth year option.
On July 13, 2023, Williams again agreed to a four-year contract extension with the Jets.
The deal is reportedly worth $96 million with $66 million in guaranteed money.
Throughout his successes, the NFL player has had his wife, Maranda Williams, by his side.
Get to know her here.
Who is Quinnen Williams wife, Maranda Williams?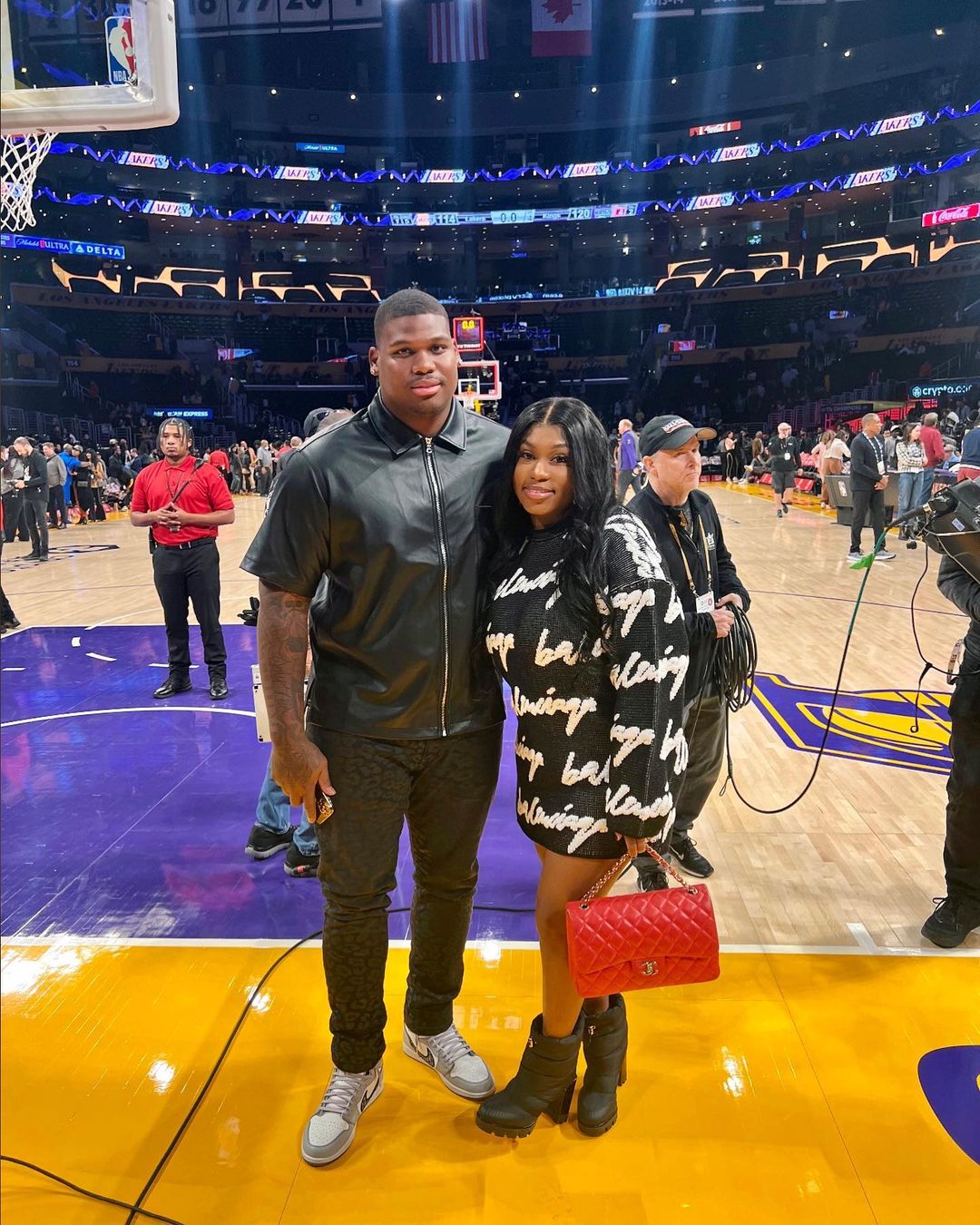 Maranda Williams, formerly known as Maranda Ross, is an American entrepreneur and the wife of NFL player, Quinnen Williams.
Maranda who hails from Birmingham, Alabama was born on November 23, 1998.
Currently, Maranda is 25 years old.
She graduated from the University of Alabama in May 2022.
Maranda Williams is the CEO of eighty8.label and Maranda Kouture.
She sells luxury, affordable, and quality fashion wears on her Eighty8 company & wigs, bundles, frontal bundles, hair accessories, and many more at the Maranda Kouture.
Maranda Williams parents
She is the daughter of Jonathan Ross and Kandy Johnson.
Her mother, Kandy, is a local entrepreneur who operates a kid's clothing boutique among other businesses.
Her father, Jonathan, is a homicide detective working for the city of Birmingham.
Quinnen Williams and Maranda Williams Relationship Timeline
 

View this post on Instagram

 
Quinnen Williams has been in a relationship with Maranda Williams since they were students at Alabama together.
In an interview with New York Post, Quinnen said, "I met her in college at Bama, and ever since I've been with her."
A few weeks after Maranda graduated from college, she tied the knot with Quinnen Williams on July 3, 2022.
Their luxurious wedding was on a yacht in Miami.
How many children do they have together?
The couple have a daughter called True Amour Williams, who was born on 11th June 2023.