Nicolas Gilbert, the son of Dan Gilbert, passed away on Saturday at the age of 26.
The 26-year-old graduated from Michigan State University in 2020.
To many, Nick was a good luck charm for the Cleveland Cavaliers after the NBA Draft Lottery in 2011, where the Cavs secured the No. 1 pick.
What was his cause of death?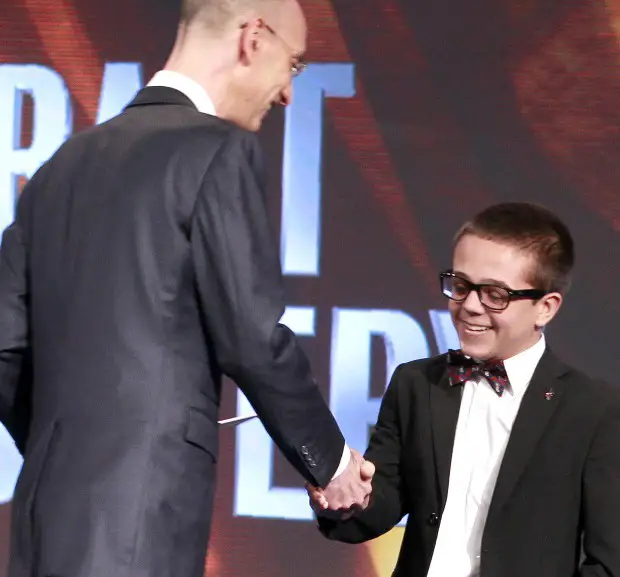 Gilbert passed away after suffering from neurofibromatosis.
Neurofibromatosis is a genetic disorder that causes tumors on the nerve tissues throughout your body. There is no known cure for the illness.
Nick's genetic disorder progressed immensely as he overwent multiple surgeries in 2022.
Some even left the 26-year-old in the hospital for over a month.
The Gilbert family established a nonprofit in 2017 to fund groundbreaking NF research.
NF Forward co-funds different initiatives for research, including vision restoration and gene therapy.
Jennifer Gilbert, Nick's mother, is the organization's president and board member.
According to Nick's obituary, he died peacefully in his home with his family.
Fact Check
We strive for accuracy and fairness.
If you see something that doesn't look right, email us at  [email protected]