Mutinta Hichilema is a Zambian farmer and the wife of Hakainde Hichilema, a business mogul, politician, and the President-elect of Zambia.
Mutinta Hichilema is on her way to being the first lady of Zambia following her husband's victory in the just-ended 2021 elections.
She is resilient, able to stand by her husband during tough times.
She illustrates what Proverbs 18:22 says about finding a wife as a good thing.
Despite her husband's many struggles and persecutions, Mutinta Hichilema is a pillar of strength – she faces and overcomes fears with her husband by facing trials and persecutions together.
Here is a brief description of her.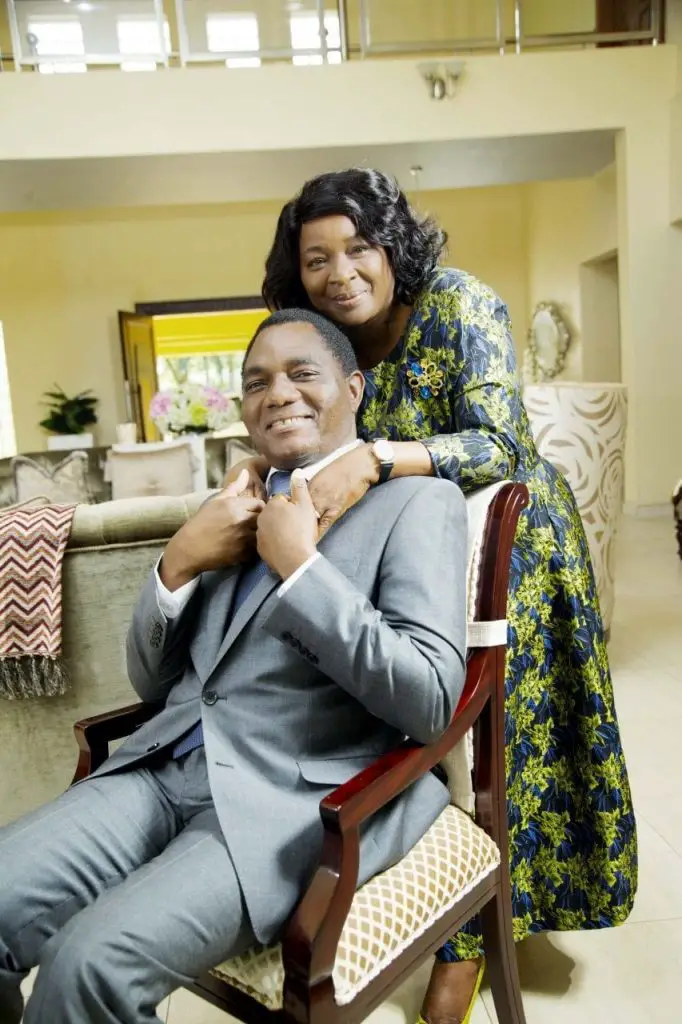 Where Does Mutinta Come From?
Mutinta hails from a village in Shibuyunji and is married to Hakainde Hichilema.
Children
Mutinta Hachilema and her husband Hakainde have three children:
Chikonka Hichilema
Miyanda Hichilema
Habwela Hichilema
Watch Video Of How Hakainde Hichilema Met His Wife, Mutinta