Mutinta Hichilema is a Zambian farmer and the wife of Hakainde Hichilema, a business mogul, politician, and the President-elect of Zambia.
Mutinta Hichilema is on her way to being the first lady of Zambia following her husband's victory in the just-ended 2021 elections.
She is resilient, able to stand by her husband during tough times.
She illustrates what Proverbs 18:22 says about finding a wife as a good thing.
Despite her husband's many struggles and persecutions, Mutinta Hichilema is a pillar of strength – she faces and overcomes fears with her husband by facing trials and persecutions together.
Here is a brief description of her.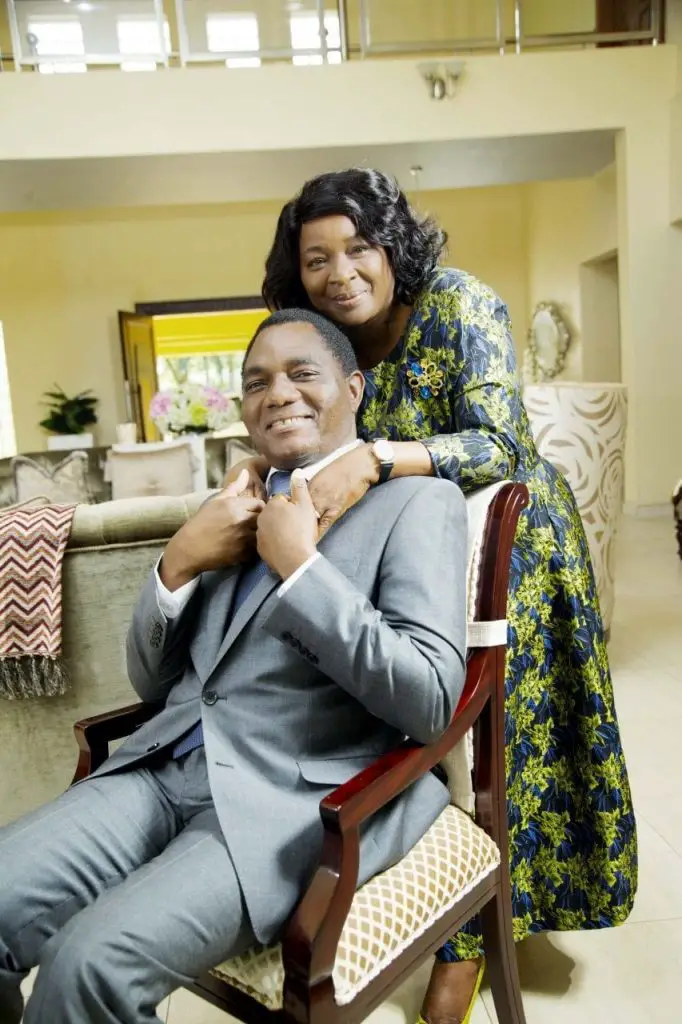 Where Does Mutinta Come From?
Mutinta hails from a village in Shibuyunji and is married to Hakainde Hichilema.
Children
Mutinta Hachilema and her husband Hakainde have three children:
Chikonka Hichilema
Miyanda Hichilema
Habwela Hichilema
Watch Video Of How Hakainde Hichilema Met His Wife, Mutinta
Fact Check
We strive for accuracy and fairness.
If you see something that doesn't look right, email us at  [email protected]