Mickie Krzyzewski is the wife of college basketball coach Mike Krzyzweski, popular for mentoring many great talents who have risen to fame in the game of basketball.
A former air hostess,Mickie Krzyzewski has chosen the low profile life.
However, you can't be in the dark forever if you are the wife of such a prolific personality in society. 
This article takes a look at Mickie Krzyzweski; her bio, children and other interesting facts about her.
Who is Mickie Krzyzweski?
Carol Mickie Krzyzewski is the wife of popular basketball coach Mickie Krzyzweski. She was born september 26th, 1946 Alexandria, Virginia in the United States of America. She grew up in a happy home and was well catered for.
There's no information out there about the parents of Mickie. She hasn't given any names in that regard, neither has she provided any information on whether she has siblings or not.
She attended a local high school in Virginia but little is known about her college life. 
How old is Mickie Krzyzweski?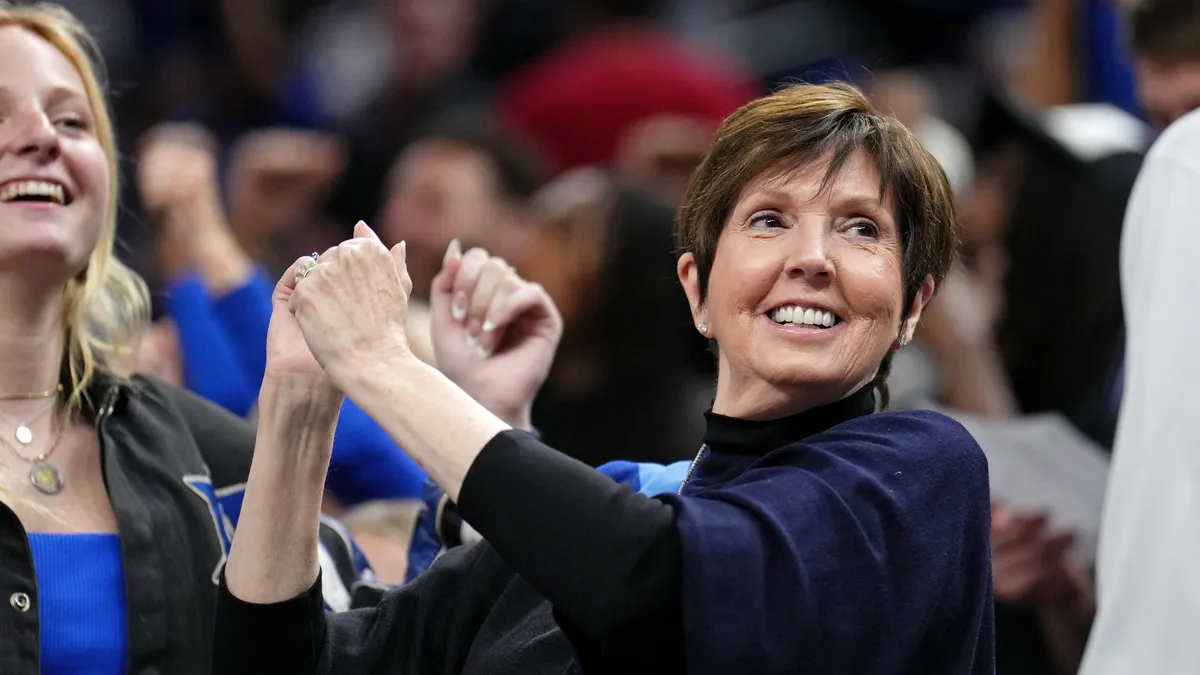 As stated earlier, Mickie was born on 26th of September, 1946. That makes her 75 years of age. 
Who is the husband of Mickie Krzyzweski?
Michael William Krzyzweski is the husband of Mickie Krzyzweski. He was the head coach of Duke University men's basketball team from 1980 to 2022 and was one of the longest serving college head coaches of his time. He was able to win 5 national titles and led them to 15 ACC tournament championships, among other aplaudable achievements.
He was born in Chicago and served in the army as a captain before coaching as an assistant coach with the Indiana Hoosiers. 
He met his wife at the time when she was an air hostess on one of his flights to chicago. The two became acquainted and married later. They've been married for more than 50 years. 
Nicknamed 'Coach K', Mike Krzyzweski is credited as one of the best college basketball coaches of all time.

How many children does Mickie Krzyzweski have?
Mickie has three daughters with her husband; Debby, Lindy and Jamie.
Other interesting facts about Mickie Krzyzweski;
Mickie lives a very private life away from the media. She has no social media handles and very little is known about her private life, except the ones she discloses.
She has been recognized as a very charitable person, donating and doing charity works in various charities in her resident Durham, North Carolina.