Second City comedian, Michael Lehrer has died in Portland, Oregon, following a five-year-plus battle with ALS.
He was 44 years old at the time of death.
His partner Colette Montague told the Chicago Sun-Times that Lehrer "died with dignity."
She revealed that the star was not suicidal.
Montague said: "Medical aid in dying was the hardest decision he ever made."
Lehrer was diagnosed with Amyotrophic lateral sclerosis in 2017 – a disease that affects nerve cells in the body.
ALS is the most common form of motor neuron disease.
Who was Michael Lehrer?
Michael was a member of a group called The Second City, which included members like Chris Witaske and Tawny Newsome.
Lehrer was selected as a New Face of Comedy for the 2014 Just for Laughs Festival.
He helped create four original sketch revues for The Second City, including the Jeff Award winner for Best Revue, Sky's The Limit (Weather Permitting).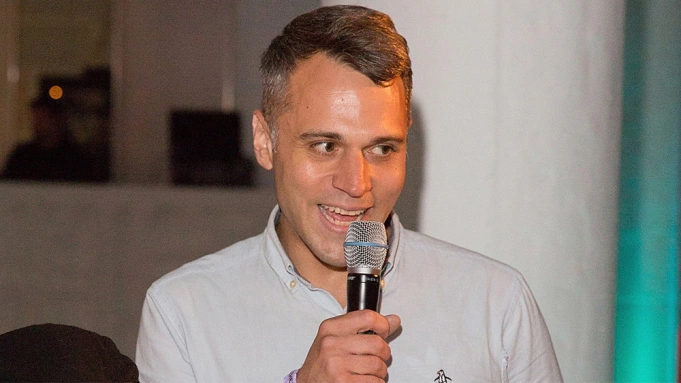 He also logged time in The Second City Touring Company, Second City's Las Vegas outpost, and as part of Second City at sea on Norwegian Cruise Line.
During his time at Second City Las Vegas, Michael would regularly attend Las Vegas City Council meetings in open forum sessions to offer his "opinions" on a variety of topics.
Famously, on his last night at The Second City e.t.c., he hired a tattoo artist to give him a tattoo of a Brown Line El train on his back during his final improv set.
In addition to Second City, he was a cohost for BTNs Big Ten Tailgate and appeared on the syndicated improvised comedy Sports Action Team. 
Lehrer also contributed to The Chicago Tribune, the Second City Network, and appeared with iO Chicago, Chicago Underground Comedy, and the Brooklyn Brewery comedy tour.