A 32 year old Connecticut doctor named Michael Bautista was kidnapped outside a nightclub and forced to go on an enormous $6,000 spending spree, it has emerged.
Michael Bautista is a Comprehensive Ophthalmologist & Cataract Surgeon who earned his Medical Degree at Albany Medical College followed by a Residency in Ophthalmology at Albany Medical College in Albany, New York.
Dr. Bautista provides cataract surgery & lens implants (IOL) for vision correction, including astigmatism and near vision after cataract surgery at the Wilton Surgery Center in Wilton, Connecticut.
Dr Bautista provides eye exams, consultation and treatment for eye diseases including diabetic retinopathy and diabetic eye disease, age related macular degeneration (AMD), glaucoma and diagnosis and treatment of ocular surface problems such as dry eye.
Dr. Bautista is certified by the American Board of Ophthalmology.
He is a member of the American Academy of Ophthalmology and the American Society of Cataract and Refractive Surgery (ASCRS).
What happened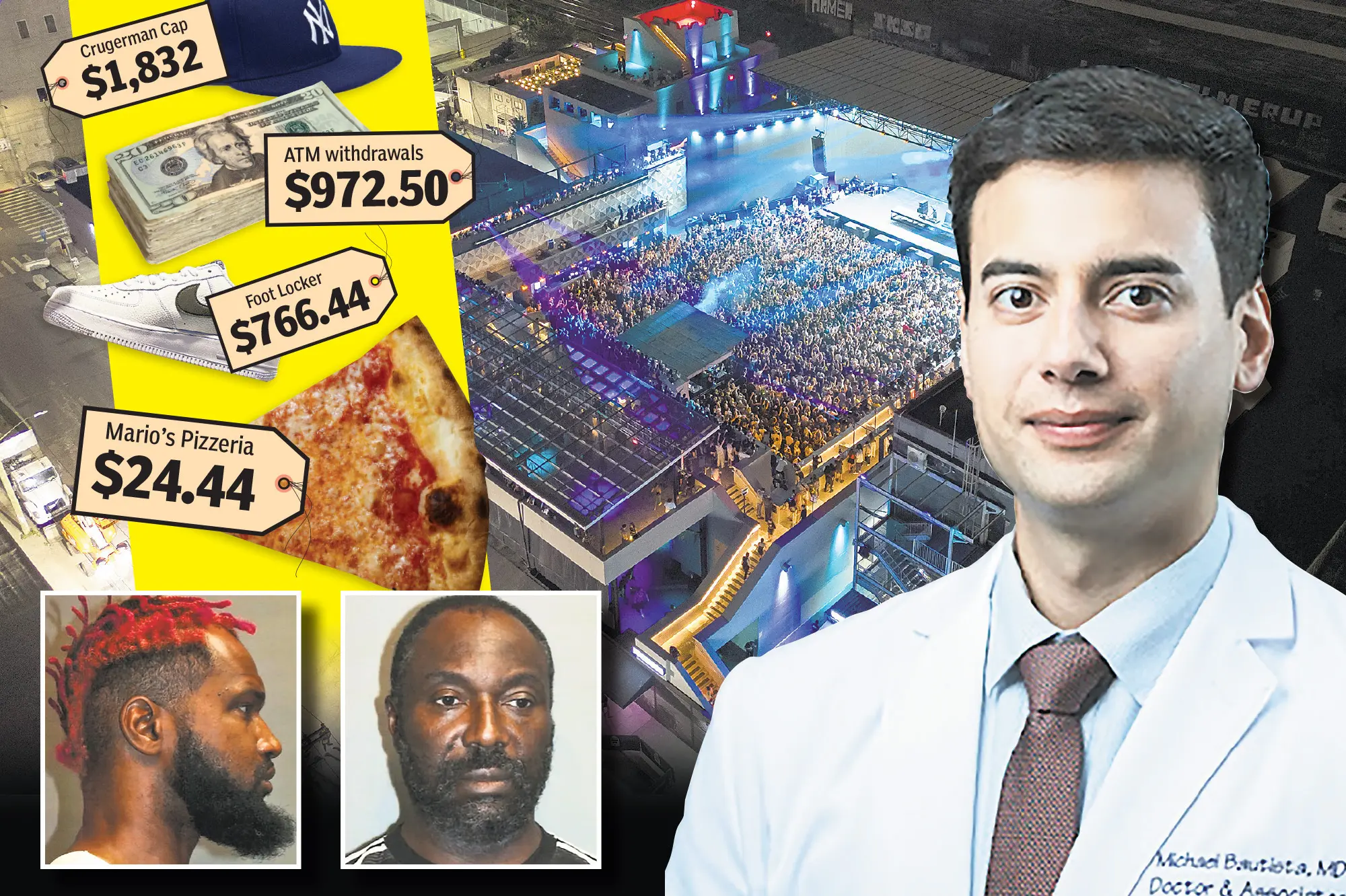 Michael Bautista was enjoying a night out on the town in late July, dancing until dawn at the popular New York City nightspot Brooklyn Mirage.
Hours later, he was being strung along by an allegedly armed kidnapper, forced to spend over $6,000 (£4,700) for nearly two days before he escaped.
Michael Bautista left Mirage following the July 21 show, he hailed a taxi and demanded that the driver take him to his car, which was parked a few blocks away.
But there was already someone else in the backseat of the vehicle — 42-year-old suspect Anthony Benjamin.
The driver, who was allegedly in league with Benjamin, told Bautista that he could forget about his car, that he would be taking the two to another after-hours club in Manhattan.
When they arrived, he allegedly demanded money from Bautista, who refused, then tried to hit the doctor before Benjamin came to the rescue.
The 6ft tall (1.8m), 200lbs (90kg) man stopped the violence, then told Bautista he was a promoter for the event, so the doctor should pay up.
A Norwalk police report said that Bautista simply "wanted to get off the street", so he followed the commands.
Inside the club, Benjamin allegedly told Bautista he was his "protection" and that he was "packing," indicating his waistband as he did so, hinting that he had a gun.
Bautista wanted to leave, but Benjamin wouldn't leave his side, and the two ended up going for a walk before the former hailed an Uber back to his car in Brooklyn, the police report stated. Benjamin then allegedly forced him to drive him back to the Bronx, all the while talking about putting people in body bags, something he told Bautista he'd done before and would do again.
He reportedly told the doctor: "If you do anything funny, I'll kill you."
Benjamin implored the 32-year-old to stop at several ATMs, where he withdrew nearly $1,000 (£780) that Benjamin doled out to friends in his neighbourhood, according to the police report. Then, he reportedly dragged Bautista to Mario's Pizzeria, Hollywood Delights, Freckles Juice and Family African Meat Market and used his money to buy over $570 (£450) in food.
After that, the pair went to Foxy Fitness and Pole, a gym offering pole dancing performances and classes on the art, where Bautista was allegedly pressured to pay an additional $1,100 (£860).
Benjamin also got a haircut at some point during the ordeal as well as several pairs of shoes from Foot Locker and an expensive hat, worth around $1,700 (£1,330) and $1,800 (£1,400), respectively.
After a while, Bautista informed Benjamin that he was on call that weekend and that the hospital would get suspicious if he didn't show up to work, so the alleged kidnapper hired another man, 50-year-old Steve Daley from Mount Vernon, New York, to drive Bautista's manual-transmission car to the medical facility in Norwalk.