A 26-year-old mother of two from Minnesota identified as Madeline Kingsbury has been missing for almost a week in what local police are describing as 'suspicious' circumstances after her phone and wallet were found in her house.
Madeline Kingsbury, 26, was last seen on March 31 at around 10 a.m. at her house on Kerry Drive in Winona, close to the border between Minnesota and Wisconsin.
She and the father of her children – a 5-year-old girl and a 2-year-old boy – had just dropped them off at a day care before returning home.
At around 10, the father of the kids left their house in a dark blue 2014 Chrysler Town and Country minivan, he told authorities. By the time he came back later that day, Kingsbury was no longer there.
Her job said she didn't show up and friends and family say she did not respond to a number of calls and messages.
She also didn't pick up her children.
Family release photos of Madeline Kingsbury's tattoos
Madeline Kingsbury's family have released several photos of her distinct tattoos in hopes that they could help locate the mother who has now been missing for a week.
The photos were included in a post on the "Find Madeline Kingsbury" Facebook page which sought to debunk false speculation on the case.

Madeline Kingsbury mother urged individuals with information to reach out to the police
Kingsbury's mother, Deanna Naber, also shared a post on Facebook, as she urged individuals with any information to contact the police.
She also expressed her love for her daughter and promised to "not stop" looking for her until she is found.
Madeline Kingsbury's sister offer $50k reward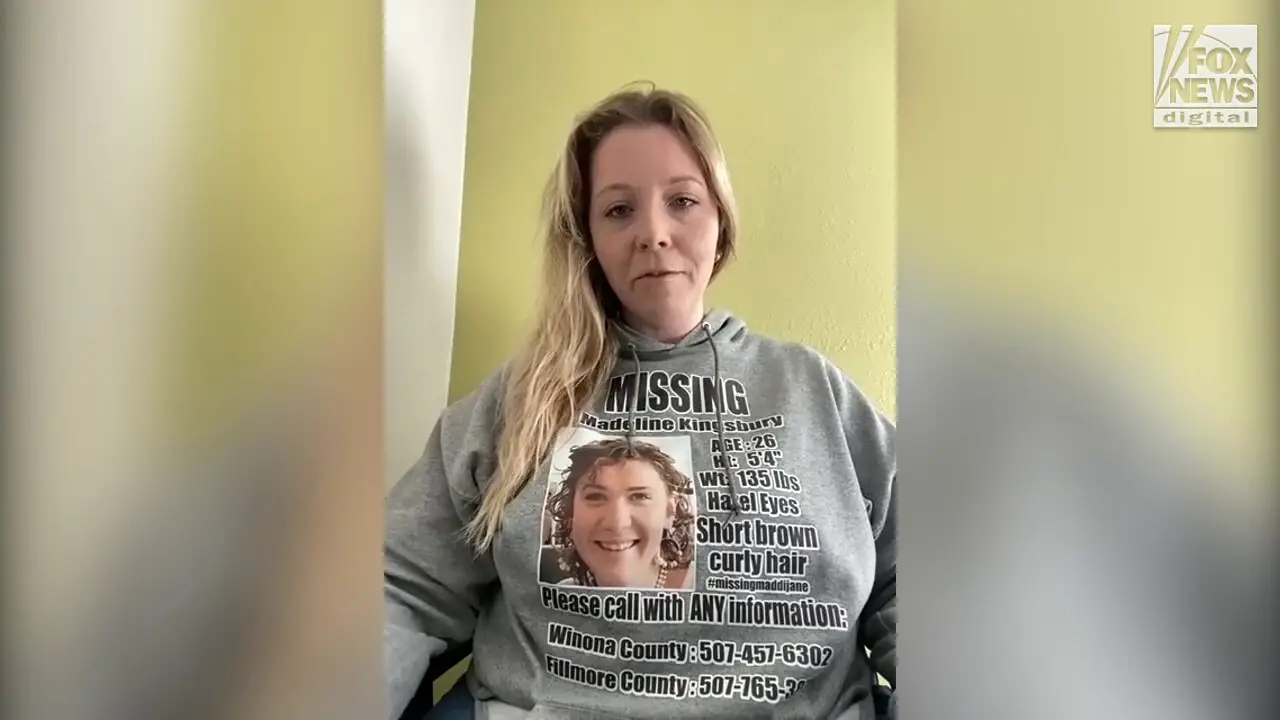 Ms Kingsbury's elder sister, Megan, addressing the media on Wednesday, offered a $50,000 reward for information on the missing woman's whereabouts.
"To be honest I don't know everything," she said about the current investigation into her sister's disappearance.
"Madeline is many things. She's a mother, sister, daughter, best friend, granddaughter, niece. It's a long list.
"Madeline is a hard-working and dedicated mother. Family is everything to her and she's grown into an impressive and beautiful young woman.
"Please help us find Madeline. The children need their mother. We need our daughter, our sister, our aunt, our best friend back. We just want to find her, so, thank you."
Fact Check
We strive for accuracy and fairness.
If you see something that doesn't look right, email us at  [email protected]