If you follow Lena the plug on social media, it's easy to think you have a good idea of who she is, but here are some facts you didn't know about Lena Nersesian.
Who is Lena the plug?
Lena the plug real name Lena Nersesian is an Amercian social media influencer, youtuber, model and the wife of Adam22 of No Jumper fame.
Lena the plug was born on 1 June 1991 ( 32 years ) in Glendale, California, the United States.
She marks her birthday on 1 June each year.
She is an American citizen and of Armenian ethnicity.
She was raised in a Christian family.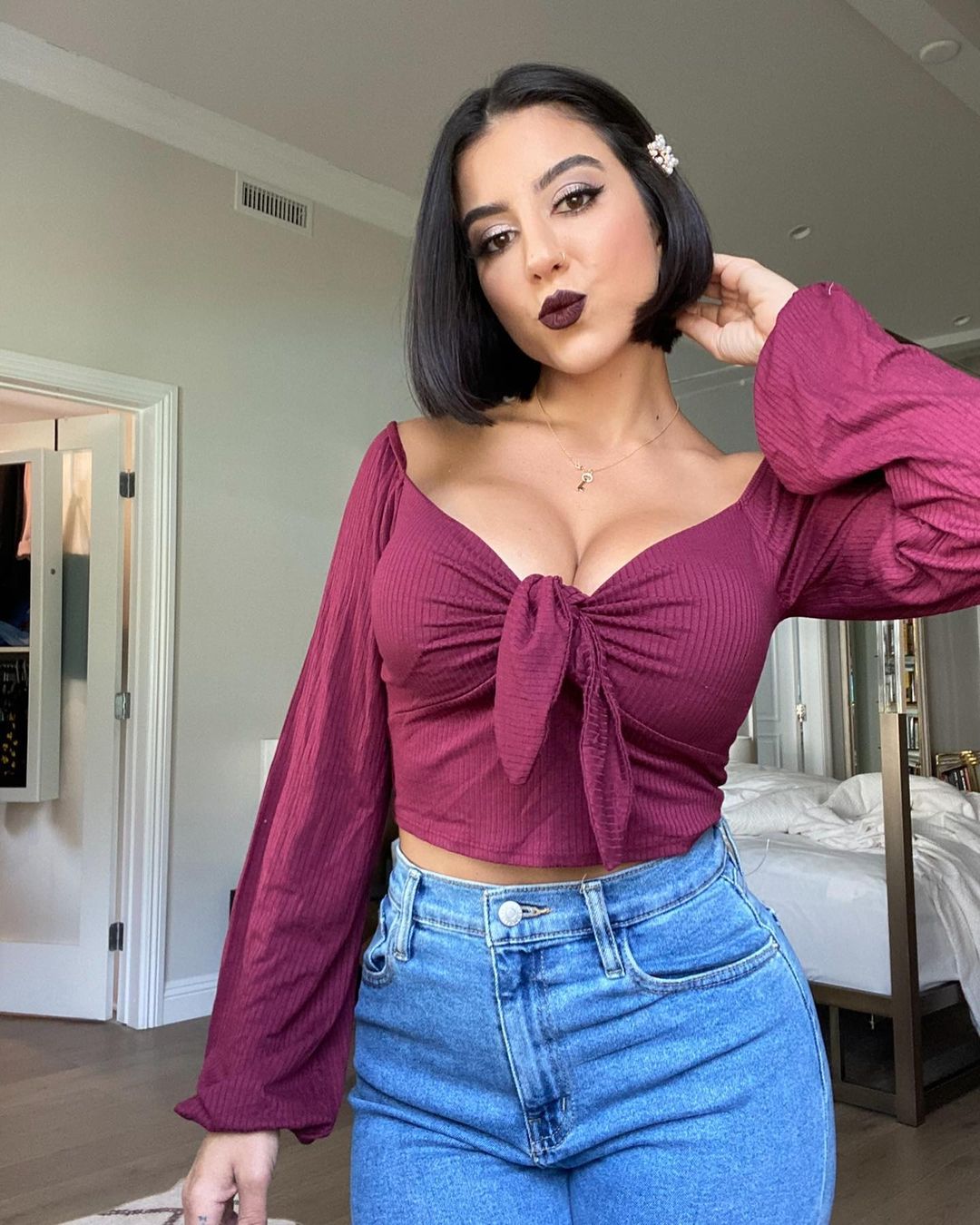 She is also an Instagram star who has over one million followers on her Instagram page, where she uploads most of the content she creates.
Her first videos were mainly daily vlogs and Q&As, and she has since garnered an audience of over 1.6 million subscribers.
Lena is no stranger to doing interesting things to make money.
Before becoming an Internet celebrity, she worked several different jobs to make ends meet.
For more than a year, she was a cashier at a grocery store in Santa Cruz, CA. She also worked briefly worked as an Early Childhood Interventionist in 2014.
Which school did Lena the plug attend?
After completing high school in 2009, the YouTube star attended the University of California, Santa Cruz, where she graduated with a degree in Psychology in 2013.
She later pursued her post-graduate degree in Psychology at Lund University in Sweden for one year.
When did Adam22 and Lena The Plug get married & how many children do they have together?
 

View this post on Instagram

 

Adam and Lena had been in a relationship for over five years before finally tying the knot in May 2023.
On Valentine's Day in 2020, Adam and Lena announced they were expecting their first child, and on November 14 their daughter was born.
She is still their only child.