A young woman identified as Jada Sayles has celebrated double blessings in her life, which are bagging an academic win (degree) and becoming a mother.
She attended her graduation ceremony at Dillard University in a heavily pregnant state but ended up going into labour before having the chance to walk on stage and receive her certificate.
According to Jada, she put to bed on her graduation day, and not only did Dillard University reach out, they took her degree certificate to her at the hospital.
Shoutout to my university for still bringing my graduation and degree to me. 🎓 Ima college graduate & mommy, talk to me nice! 🎉"
More photos below: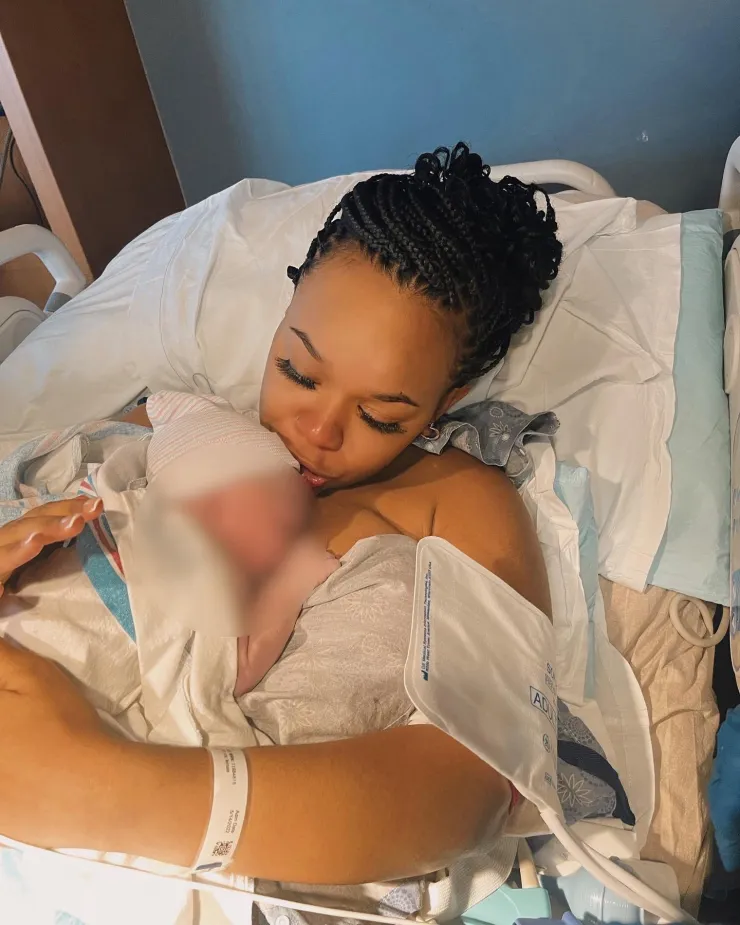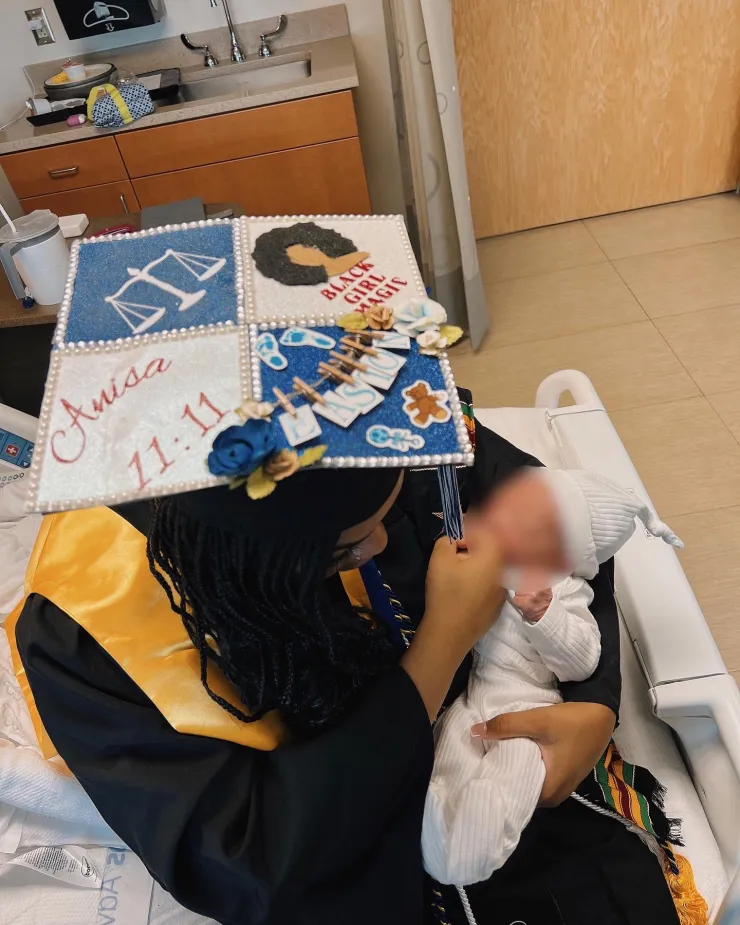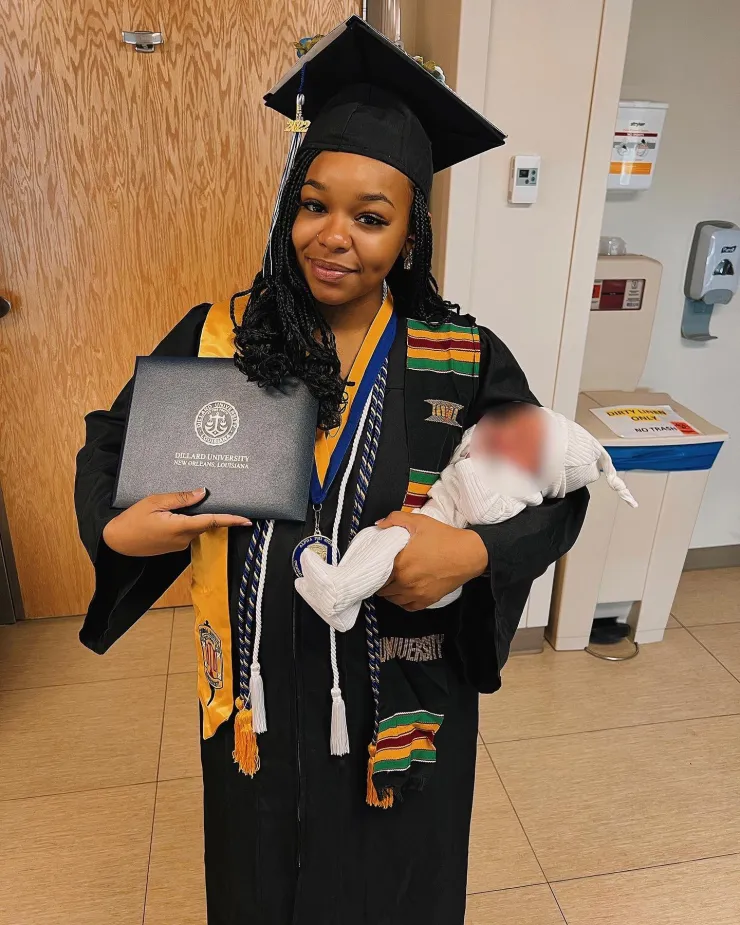 I thought I was gonna walk across the stage to get my degree, instead I got my baby. My sweet face decided to make his way on MY big day (now his). Shoutout to my university for still bringing my graduation and degree to me. 🎓 Ima college graduate & mommy, talk to me nice! 🎉 pic.twitter.com/3KyVReqyUJ

— Jada S. (@JadaSayles) May 15, 2022
— Jada S. (@JadaSayles) May 15, 2022