Kim Kardashian Wedding Anniversary
Kim Kardashian is celebrating her 6 years wedding anniversary to husband, billionaire rapper, Kanye West.
The couple have 4 kids together during their 6 years of marriage and are waxing stronger by the day. Although, there has been news of tension between the pair in the past, they have always managed to work things out to build the dynasty which they both now own.
Kim, 39, marked the occasion on social media by posting a set of pictures with her arms around her husband. In one, she's seen kissing him on the cheek, and in the other, they're both smiling at the camera.
"6 years down; forever to go, Until the end." she captioned the photos.
See post and photos below: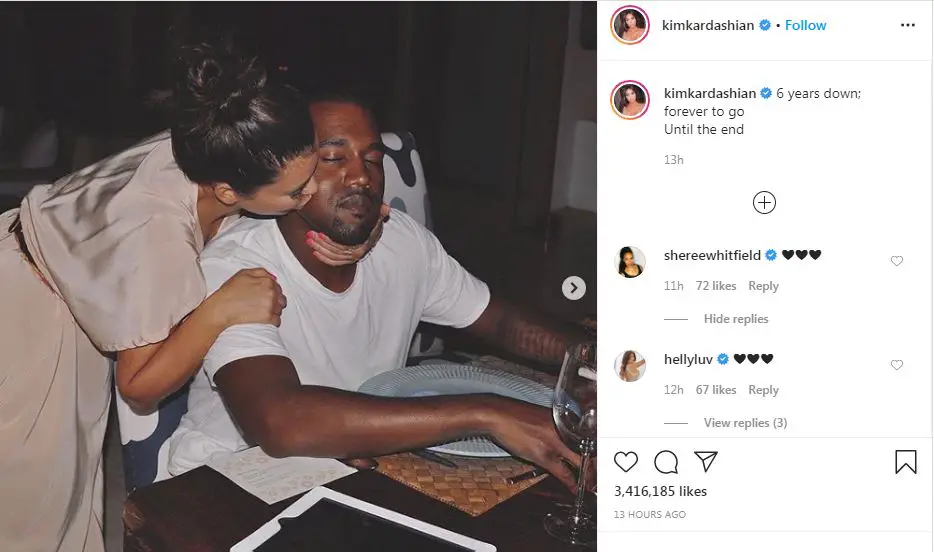 Kim Kardashian Wedding Anniversary