Ketanji Brown Jackson Children: Meet Talia Jackson and Leila Jackson

---
Talia and Leila Jackson are the two beautiful daughters of Ketanji Brown Jackson, who President Joe Biden recently nominated to serve on the U.S. Supreme Court.
Ketanji Brown Jackson will achieve two firsts if she is confirmed to the Supreme Court following her four-day hearing.
She would be the first Black woman on the court, making it the first time that there are four women on the panel.
Additionally, she would be the first justice to serve as a public defender, which is notable because the judiciary in general draws heavily from the prosecution side.
Meet the Jackson children, Talia and Leila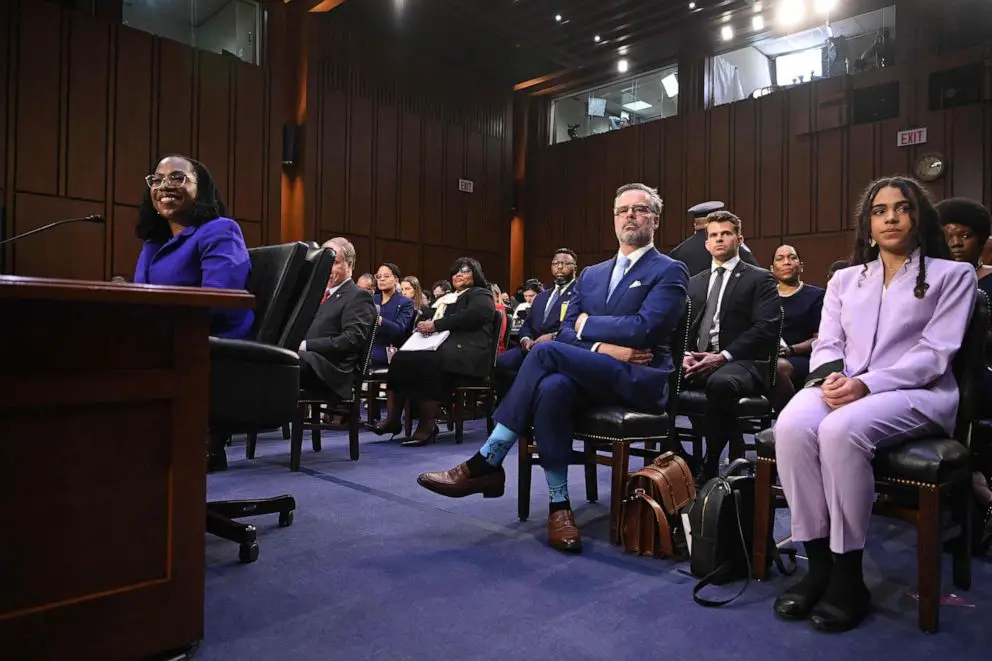 Ketanji Brown married surgeon Patrick Jackson in 1996 and the couple is blessed with two daughters, Talia and Leila. 
Leila is currently 17 years old, while Talia is 21.
Leila is a high school student and Talia is a college student.
It is unclear which schools they attend.
In 2017, Ketanji disclosed in a speech that she had her first daughter Talia while she was a new lawyer and trying to balance those demands. 
In her speech, she said that one of her daughters was 12 "but thinks she is 21" and the second had just turned 16.
She further disclosed that she suffered from "whiplash" because, during the workday, she is a federal judge. But when she comes home her daughters "make it very clear" that they think she "knows nothing" and shouldn't give them orders, if they talk to her at all.
Brown Jackson called them the "sassy sisters."
Talia Jackson and Leila Jackson are currently not on Instagram.
Fact Check
We strive for accuracy and fairness.
If you see something that doesn't look right, email us at  [email protected]