The trial of former Wales manager Ryan Giggs, who is accused of attacking and controlling his ex-girlfriend and assaulting her sister, continues today.
Giggs is alleged to have used controlling and coercive behaviour against Kate Greville between August 2017 and November 2020, as well as assaulting her when she vowed to split up.
He is also accused of common assault of her younger sister, Emma Greville, at his home in Worsley, Greater Manchester, on 1 November 2020.
Giggs denies all charges.
Here are 5 facts about Kate Greville's relationship with Ryan Giggs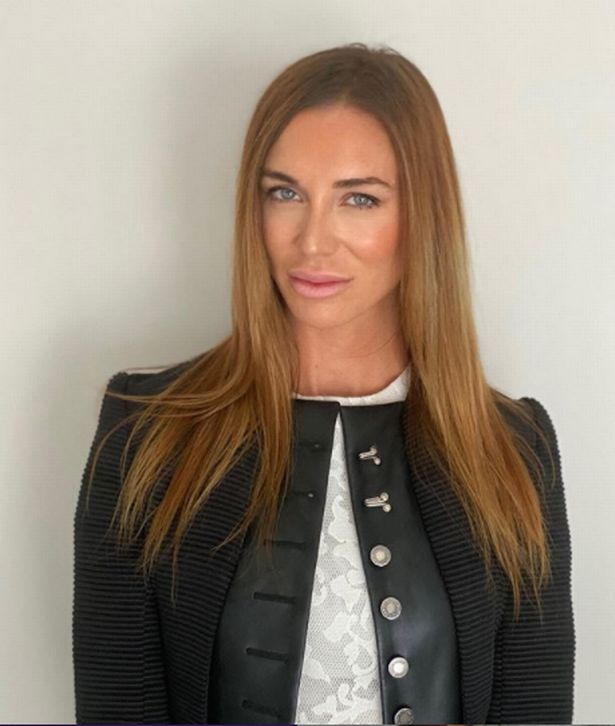 Giggs and Kate Greville had a 'toxic' relationship
The former Manchester United star, 48, is accused of headbutting his former girlfriend, 36, during a row at his £1.7million mansion after controlling and abusing her for three years in a 'toxic' and 'coercive' relationship.
Ms Greville told police she left her husband after falling in love with her 'soulmate' and 'best friend' Giggs before 'red flags' emerged and he began calling her a 'whore' and accused her of 'f***ing someone else' if she didn't see him.
She said Giggs made her feel 'paranoid' and 'like a psycho' when she confronted him over repeated affairs, claiming at one point he had two other girlfriends he was seeing behind her back. Giggs 'did this gaslighting thing' that was 'very subtle' and 'constantly criticise' her, including how she loaded the dishwasher and how she made the bed, she told police.
Kate Greville wanted to leave Giggs in 2020 after an alleged affair
Recalling a row when they were staying in an Abu Dhabi hotel, she said: 'I asked him 'are you messaging a girl?' She said Giggs threw her out the room while she was naked and said: 'He flipped, went right up to my face and said 'how f***ing dare you, it's my daughter. We're done, we're over'.'
'He grabbed me by my wrist, so hard, literally dragged me to the lounge and dragged me of the floor. He threw all of my stuff, all of my make-up in the corridor and shut the door and wouldn't let me in', she said.
On another occasion she said Giggs had walked out on her in a Dubai restaurant after she told him to come off his phone. She said: 'I was really upset, I don't understand what's happened. I went to my friend's house crying my eyes out, I didn't want to go back to the hotel room.'
The next day she said she received an email from an anonymous man who sent her a naked picture of Mr Giggs he had found on his wife's phone.
Ms Greville said she was also messaged by another woman saying she was in a relationship with Giggs.
She said: 'At the time I had been naive… I still felt he was my world and we had a future and wanted to have a family… When I realised that it was like a rug had been pulled underneath my feet and I didn't want to carry on anymore.
Loggerheads over who keeps their dog
In 2021, Ryan Giggs and his ex-girlfriend Kate Greville were reportedly arguing over who gets to keep their dogs.
Giggs 'followed Kate to Dubai'
The prosecutor told jurors they would hear evidence about the couple's time in Dubai.
He said: "She went to Dubai and took up employment there. He followed her both by messaging her and physically in due course by going there to Dubai – seeking to revive the relationship."
Ms Greville did move back to the UK and resume the relationship, the court heard. Mr Daw told jurors Ms Greville had been "free to travel" and Giggs "supported her decision" to move abroad.
He said: ""He encouraged her career ambitions from the start to finish and supported her decision to move abroad. He backed her with own company to give her a six-figure salary. When she set up her own business he introduced most of the clients. She was always completely financially independent.
"She was free to travel and see friends as much as she liked and she did so frequently and happily."
Kate Greville claims Giggs threatened her on social media
The court heard the couple had an "umbilical" connection to their mobile phones and would spend lots of time messaging each other and other people.
Mr Wright said Giggs would "harass" Ms Greville when she was out with friends and would email her when she blocked him on social media, threatening to "send personal images" to friends and work colleagues.