Authorities in Montgomery County have announced the arrests of two people in connection with the killing of a Cheltenham Township mother.
Zakkee Steven Alhakim, 33, of Philadelphia, and Julie Jean, 34, of Elkins Park, are both charged with first-degree murder in the killing of Rachel King, a 35-year-old mother and teacher at Grover Cleveland Elementary School in Philadelphia.
King was shot dead in a Dunkin' drive-thru lane at the Melrose Shopping Center back on April 11 in Cheltenham Township.
That's where police claim Alhakim got out of his car, walked up to King's Ford Edge and fired multiple times.
Authorities say Jean and Alhakim planned the murder since February.
Prosecutors add Jean was having an affair with King's boyfriend at one point, but he broke it off.
They add, she then began harassing the two and King's boyfriend was granted a Protection From Abuse Order against Jean in December.
"I've seen a lot of horrible and even horrific homicides, evil homicides in my nearly 30 years of doing this as a prosecutor," Montgomery County District Attorney Kevin Steele said. "And suffice it to say, I am struggling with this one, where a truly innocent woman is targeted in a long, planned murder all because of an ended affair. It's hard to come to grips with."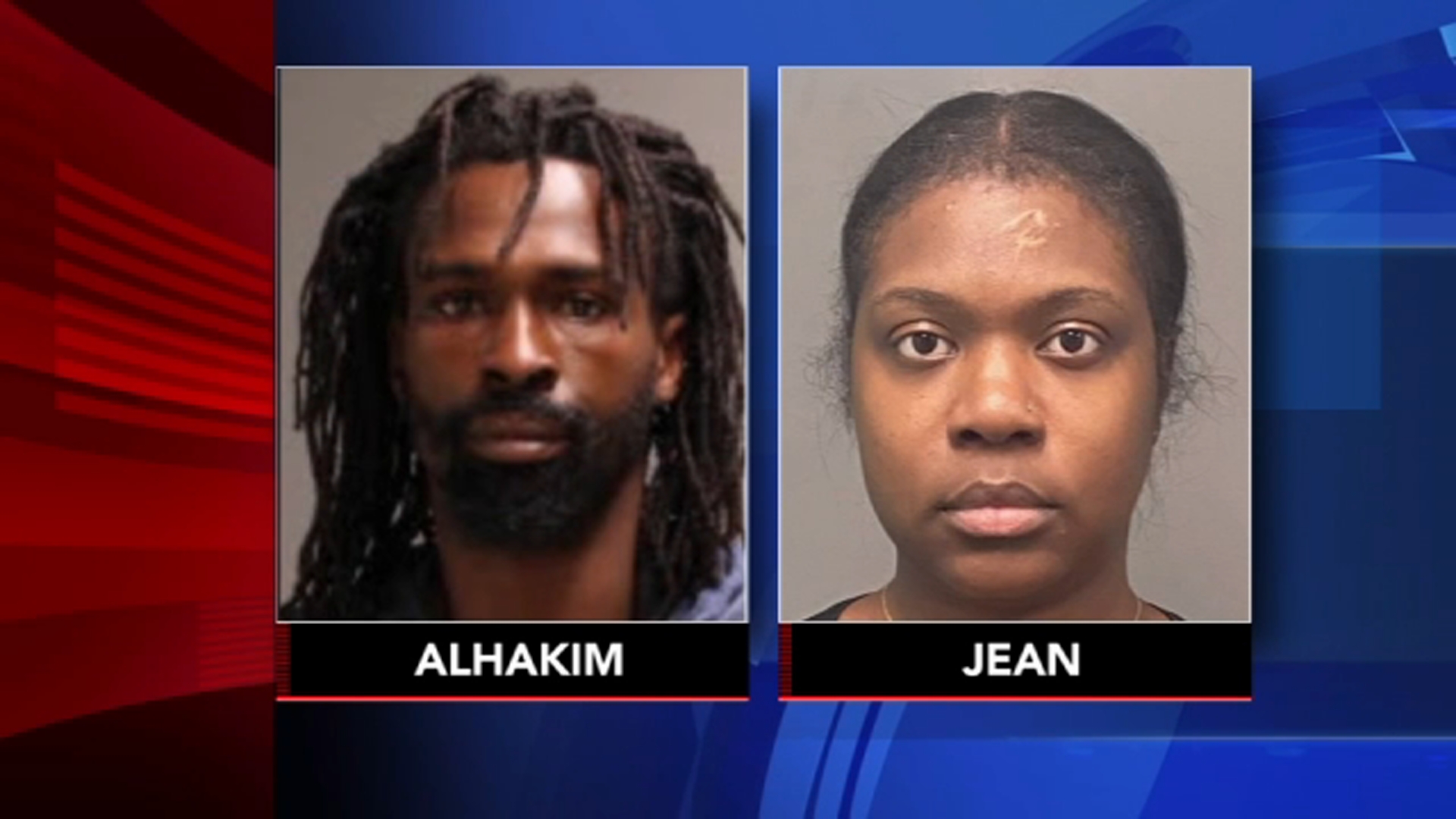 After the affair was broken off, King and her boyfriend later reconciled, but he ended up getting a protection from abuse order after harassment from Jean.
And King had received multiple messages from Jean in December 2022 trying to get in touch, the criminal complaint in the case says.
Alhakim is also suspected in an April 7 murder on the 5100 block of North Broad Street in Philadelphia. In that case, police released photos of a Mercury Sable, which Montgomery County authorities say was the same vehicle seen on surveillance video in the Dunkin parking lot.
The complaint also says Jean deleted nearly 800 text messages from her phone minutes before meeting with detectives.
Both are behind bars, Steele said. Jean was arraigned in Montgomery County and was denied bond. Alhakim has been in custody since April 11 on unrelated charges and will be arraigned in King's case Thursday.
Steele is prosecuting the case personally with Assistant District Attorney Caroline Goldstein.
"[We] are going to work really, really hard to obtain justice for Rachel King," Steele said.
"We believe vengeance does belong to God. Our hearts are hurting but we also believe in time they will be healed and we will move forward with our grandson," Carol King, Rachel's mother, said. "We just wanted to have an opportunity to say thank you because we know the road ahead isn't going to be easy."
"She may not be famous, but she was, as her father said, and we agree, she was great," Carol King said. "So her memory will never be lost."
King's father, Rev. Allen King, said they are looking for justice in this case.
"Above all, we are in agreement that we want justice done. We want it done swiftly. We want it done accurately and we want it done fairly," he said.
Alhakim had an image on his phone showing a map of where King lived, Steele said.
Days after the map was saved to his phone, Alhakim met up with Jean and she held up a photo of King to show him, Steele said.
King's 11-year-old son witnessed the shooting but was not physically harmed.
Parents of Grover Cleveland students said King made a big impact on their children's lives.
Fact Check
We strive for accuracy and fairness.
If you see something that doesn't look right, email us at  [email protected]