A Louisiana woman identified as Hannah Landon has been arrested for the gruesome murder of Bella Fontenelle, her boyfriend's 6-year-old daughter whose body was crammed into a plastic bucket and left on her biological mother's front lawn.
Hannah Landon was taken into custody on Wednesday and charged with first-degree murder in the slaying of young Bella Fontenelle, authorities announced.
What we know so far
On Wednesday morning, Bella's father woke up to discover that both his girlfriend and his daughter were missing from their home in Harahan, which is a city located about 10 miles to the west of New Orleans.
According to a press release from the Jefferson Parish Sheriff's Office, an older male child was still present in the house and was unharmed.
The father immediately went to the Harahan Police Station at around 7:30 a.m. to report the disappearance of the two individuals.
Within 15 minutes, officers arrived at the father's house on Donelon Drive to initiate an investigation into the whereabouts of the missing woman and child.
At around 8:20 a.m., the investigation led the officers to the biological mother's house on Sedgefield Drive, which is just around the corner and less than two blocks away from Bella's father's residence.
According to lawandcrime.com, police then contacted the Jefferson Parish Sheriff's Office and the agency's Major Crimes Task Force assumed responsibility for the investigation into Bella's death, Sheriff Joseph Lopinto said during a press conference Wednesday.
JPSO investigators say they quickly honed in on Landon, who the sheriff's office described as an Asian female that also goes by the names "Bunnak Lim" and "Bunnak Landon," as the primary suspect in the case.
While attempting to locate Landon, the sheriff's office obtained Ring doorbell surveillance footage from neighbors in the area which they say showed Landon late the previous night "pulling a wagon containing a bucket down both Donelon and Sedgefield Drives." Landon was traveling toward the home of Bella's biological mother.
The chilling video appears to show Landon at about 9:33 p.m. casually walking down the street with the wagon and bucket in tow, making no attempts to hide the dead child, even when a white minivan drives right past her.
Authorities conducted an autopsy on Wednesday afternoon and determined that Bella's manner of death was a homicide. The cause of death is being withheld for investigative reasons, according to the sheriff's office, however, Coroner Gerry Cvitanovich said that Bella had sustained "multiple injuries" prior to her death.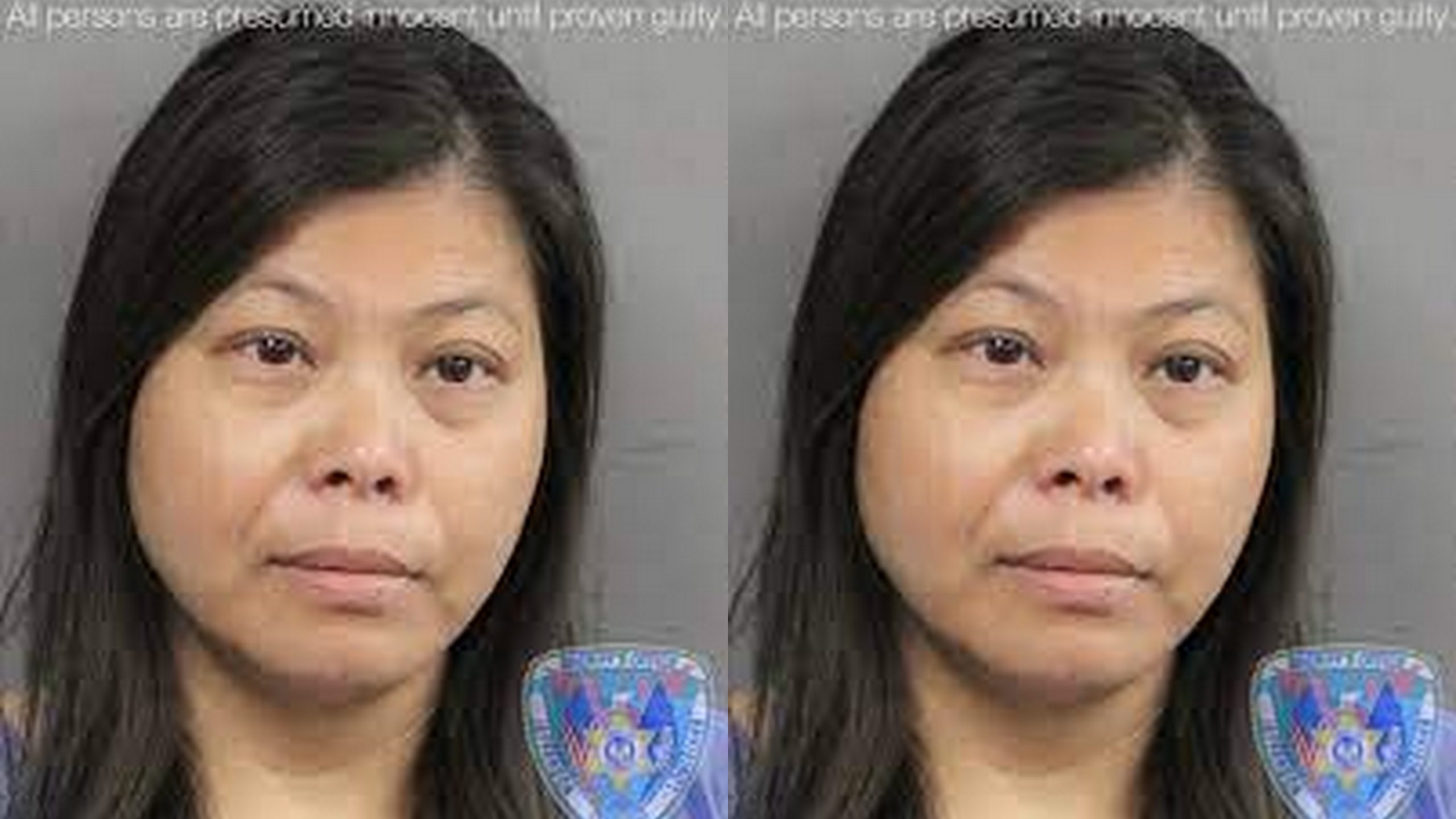 Following an investigation and "extensive" interviews with Bella's biological mother and father, authorities said that they do not believe either parent had a hand in their daughter's death.
As the search for Landon continued, detectives at about 2 p.m. on Wednesday were notified that Landon had been admitted to a local hospital. Authorities said that Landon walked into the Harahan Police Department sometime after midnight Wednesday morning and "was eventually transported to the hospital for evaluation."
It was not immediately clear why Landon was sent to the hospital and Sheriff Lopinto said he would not disclose that information at this stage of the investigation.
By Wednesday afternoon, authorities had obtained an arrest warrant for Landon on suspicion of first-degree murder and obstruction of justice.
Upon her release from the hospital, she will be booked into the Jefferson Parish Correction Center, the release states.
Fact Check
We strive for accuracy and fairness.
If you see something that doesn't look right, email us at  [email protected]