Quick Flick founder, Iris Smit, has been accused of 'faking' the launch of her latest products in Coles supermarkets – but the online hate has resulted in thousands of sales.
The young Australian business owner created a new collection of 'skinscreen' products designed to be worn with makeup.
But after posting about the milestone on TikTok, Iris Smit, 27, received backlash as some claimed she 'put the product on the shelves' herself and 'faked' it because no barcodes can be seen on store shelves in the video.
In response to the accusations, Ms Smit shared two TikTok videos of her visiting a local Coles store to purchase the two new products.
'This is really funny, but no, we did not fake our launch into Coles. In my last video there wasn't any pricetags [on shelves] but this is obviously because Coles has literally just launched [the products] and they haven't put them up yet,' Ms Smit said in one of the videos.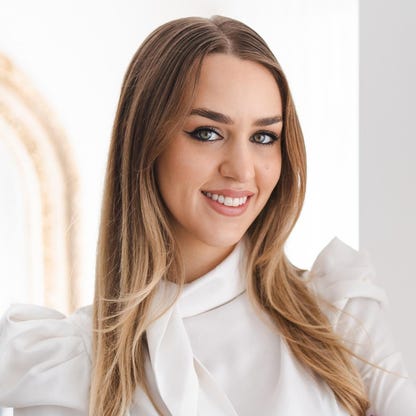 The young founder can be seen scanning the two products at the self-serve checkout then shows the receipt.
While the accusations left Ms Smit feeling frustrated, the controversy from the video resulted in selling more than 20,000 units of product in supermarkets.
Ms Smit spent two years coming up with a simple solution by creating products that offer full sun protection over makeup – and leaving skin glowing without any white marks or a 'cakey' mess.
During the two-year process, Iris said the new collection 'really tested' her.