Young talented Nigerian creatives, Ikorodu Bois, have received some awesome production gifts from movie streaming giant, Netflix, to enhance their creativity.
The group, known for recreating movie trailers and music videos with household items, received voice recorders, cameras, boom microphones, tripods, an Apple iMac computer and other tech accessories.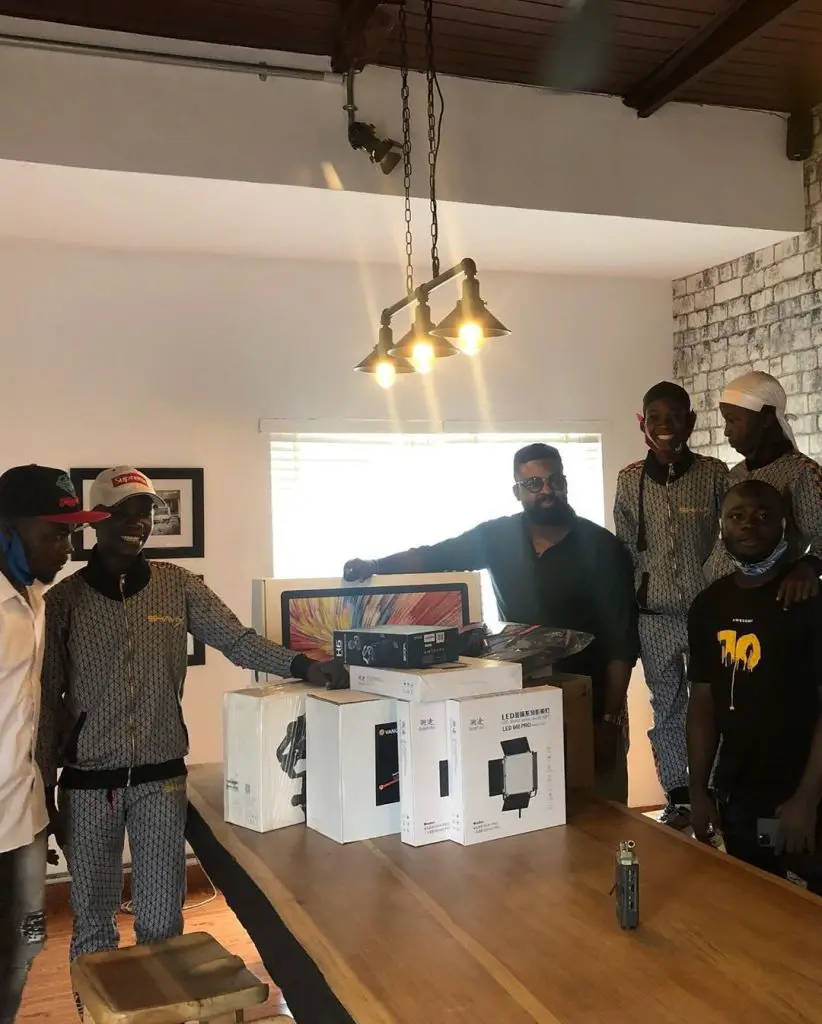 The Ikorodu Bois, which consist of 15-year-old Muiz Sanni, 10-year-old Malik Sanni and 13-year-old Fawas Aina, uploaded a video of them excitedly opening the gifts on Twitter.
"Guyssss!! @NetflixFilm sent us [these] presents omg! Thank you guys @NetflixFilm," they tweeted.
Guyssss!! @NetflixFilm sent us this presents omg!😭 thank you guys @NetflixFilm pic.twitter.com/8hD2u8uwI5

— ikorodu bois (@IkoroduB) August 12, 2020

Back in June, the Ikorodu Bois shared their remake of the Netflix film Extraction. They told their followers to share and tag Chris Hemsworth, the lead actor from the film.
Hemsworth caught wind of the boys' remake. He retweeted the video and wrote, "EPIC."
A few hours later, Netflix retweeted the film saying, "LOVE THIS."
The Russo Brothers, who produced the film, invited the boys out to the premiere of Extraction 2.
"This is the day we've been waiting for all our lives," the group replied.
We so much love this movie and we hope @chrishemsworth and @netflix sees this remake, pls retweet 🙏🏽 pic.twitter.com/x47h9UV9Sz

— ikorodu bois (@IkoroduB) June 24, 2020