Nana Ama McBrown has disclosed her overall goal for getting married was to find someone to love and give her peace of mind.
She revealed that she has always wanted to have kids since she was twenty and everyone around her was having kids.
According to her not being able to have kids is so traumatic that the woman will need a man who will love her despite the problems.
She said this Gh One while talking about infertility.
Nana Ama McBrown On Why She Got Married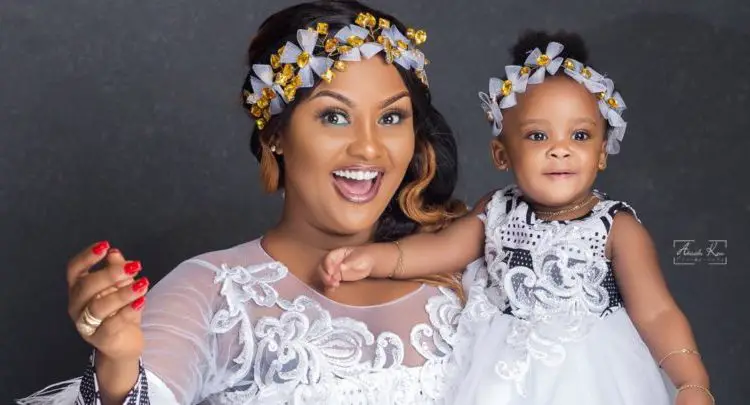 When she was asked how soon she thought she was going to have kids, she replied, "I wasn't going into the marriage for one purpose. The overall purpose of me getting into the marriage was to find somebody to love me… If somebody loves you and you're not having children the love doesn't cease because the person will   Know that you wish and want to.
"Especially when you're going through situations like that and you have somebody who loves you it keeps you going and you have the hope the I'll happen for you one day," she said.

"So I went into the marriage to find peace by finding somebody who's ready to love me for however I appear, who I am," she added.
Nana who will be turning 47 on August 15 got married to her longtime boyfriend Maxwell Mawu Mensah in 2016.
She had the first daughter Maxin Mawushi Mensah in February 2019. She takes every opportunity to show how much her daughter means to her especially because she always wanted a child.
Months ago while celebrating the baby's one year birthday, she tongue kissed her in attempt to lick off cake icing on the baby's hands and face.
She trended on social media and even appeared on international television show as topic of discussion.