Ghanaian actor and tailor, Elikem Kumodzie has disclosed that if he had one wish during these corona virus era, it would be to be with his son in Zimbabwe.
The actor was part of the 1030 people who were quarantined by the government for a 14 day period to check whether they have the corona virus before they are allowed home.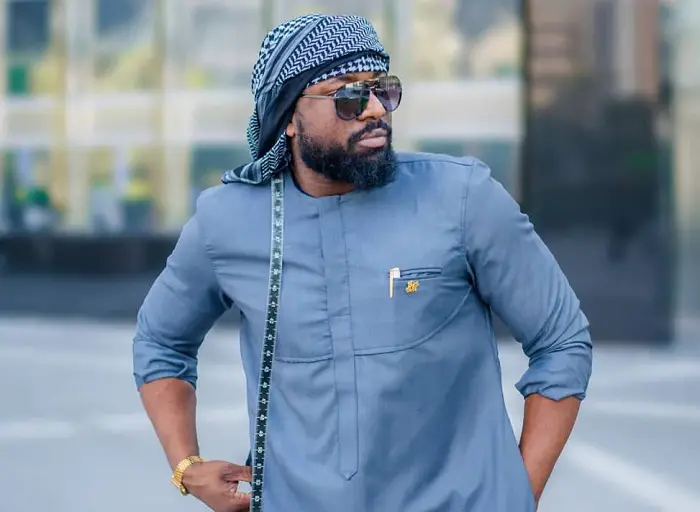 While in quarantine, the actor has been engaged in lots of social media interactions with his fans.
Elikem however got emotional on his Instagram page in a latest post. According to the actor in an emotional message he posted on his Instagram page, he was supposed to be with his son in Zimbabwe but rushed to Ghana when news broke that the country could be shutting down its boarders. Now that he is in isolation in Ghana, all he can wish for is to be with his son during these tough times. His post read;
"LIFE LESSONS.

We all miss that one person we can not be close to right now. I was suppose to pass by Zimbabwe on my way back to Ghana, but the Ghana boarders were going to close so I rushed home thinking there was more here for me, but now I really wish I was on lockdown in zimbabwe right now with Tristan and Nathan in some 20 dollar a night hotel, to speak the least.

"Do u know why, if the world is really coming to an end, can you really say you have maximised your time on earth? Can you really say you have shown enough love to the people who deserve it the most. We while away time busy with soo much work, where is that work now, or were you busy building a house or shops, where are those houses and shops now?

Were you busy chasing dreams and material things and women, where are the cars and all the girls now? We are all locked down now we are either alone or with one loved one or our families, cars, houses, clothes, phones, material things and just anyone is not important anymore, LIFE is, family is, our mothers and fathers are, our Children are.

"Let's be thankful for life and stay close to our loved ones until this is all over. And when it's all over, don't forget to keep up the love and make it a LIFE LESSON".