Floyd Mayweather Jr. is an American former professional boxer who fought for more than 20 years. After 20 years of professional boxing, he retired in 2015.
However, he made a comeback in 2017 and 2021 to fight MMA giant Conor McGregor and Youtuber, Logan Paul.
Mayweather, 44, has fought several high-profile names and earned an impressive income during his decades-long career.
A recent report states that the retired boxer's career earnings have exceeded $1.1 billion.
His net worth is currently estimated at $450 million, according to Celebrity Net Worth.
Floyd Mayweather earned nearly half a billion dollars from just two fights: Manny Pacquiao and Conor McGregor.
In 2019, Forbes ranked him the highest-paid Athlete of the decade.
 

View this post on Instagram

 
Career Earnings
At the time of this writing, Floyd Mayweather's career earnings stand at $1.1 billion.
Below is a breakdown compiled by celebritynetworth.com.
Floyd Mayweather Career Earnings
Arturo Gatti
June 2005
$3.2 million
Carlos Baldomir
November 2006
$8 million
Oscar De La Hoya
May 2007
$25 million
Ricky Hatton
February 2008
$20 million
WWE Wrestle Mania
December 2008
$25 million
Juan Manuel Márquez
September 2009
$25 million
Sugar Shane Mosley
May 2010
$30 million
Victor Ortiz
September 2011
$40 million
Miguel Cotto
May 2012
$40 million
Robert Guerrero
May 2013
$50 million
Saul Alvarez
September 2013
$75 million
Marcos Maidana I
May 2014
$40 million
Marcos Maidana II
Septeber 2014
$32 million
Manny Pacquiao
May 2015
$250 million
Andre Berto
September 2015
$35 million
Conor McGregor
August 2017
$300 million
Tenshin Nasukawa
December 2018
$9 million
Logan Paul
June 2021
$35 million
Total
$1.022 billion
Real estate investments
In Las Vegas, Floyd lives in an 11-bedroom custom-built mansion that covers 22,000 square feet. Ten million dollars was the price he paid for the house.
He also owns a 13,000 square-foot mansion in Vegas that was his primary residence from 2010 until 2018.
In 2017 he spent $25.5 million on a Beverly Hills mansion, which includes a candy shop, 12-seat movie theater, and a 300-bottle wine room.
He also owns an apartment in New York City, the Mayweather Boxing Club in Vegas, and a strip club in Vegas called Girl Collection.
Car and Jewelry collection
The media once reported that Floyd owned $15 million worth of luxury cars that sat in his garage undriven. During the last two decades, he has purchased more than 100 cars, including 16 Rolls Royces.
He also owns more than 40 extremely high-end watches and at all times is wearing at least $3 million worth of jewelry.
Private Jets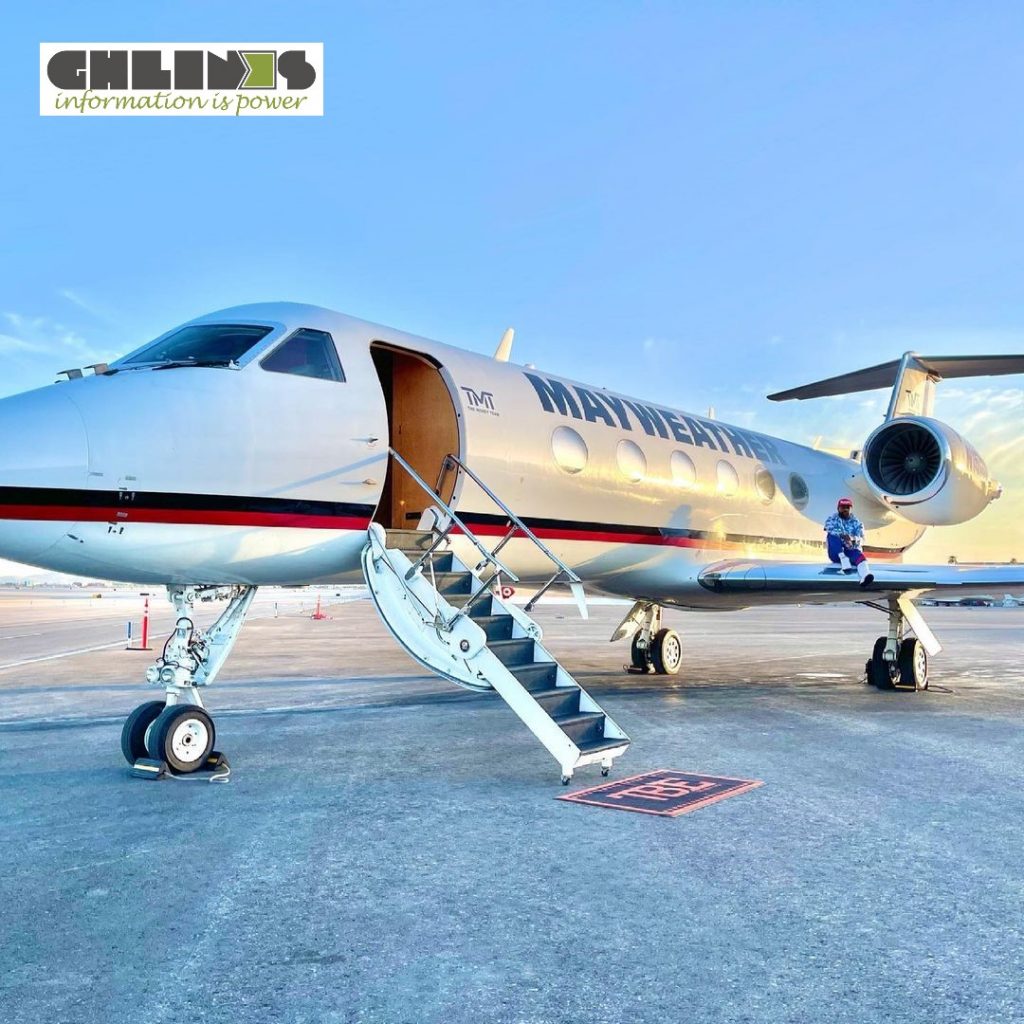 Floyd Mayweather owns a $60 million Gulfstream G650 he dubbed "Air Mayweather". The jet was a birthday present he gave himself in 2018.
Floyd also owns a second one, which is a $30 million Gulfstream III. When he travels, Floyd reportedly flies in the G650 with his closest friends.
Key Facts 
Made $250 million fighting Manny Pacquiao in 2015
Made $300 million fighting Conor McGregor in 2018
Has earned $1.1 billion in his career to date
One of just five athletes to earn more than $1 billion
Was consistently the highest-paid entertainer in the world at his career peak
Once paid $18 million for a single watch
Owns a $60 million Gulfstream G650 private jet
Owns a $25 million Beverly Hills mansion
Owns a $10 million Las Vegas mansion
Made $35 million fighting Logan Paul
Fact Check
We strive for accuracy and fairness.
If you see something that doesn't look right, email us at  [email protected]