Veteran Ghanaian actress and television personality, Grace Omaboe known widely as Maame Dokono has stated that she would have owned a lot of properties in the country if she had been a slay queen in her heyday.
Grace Omaboe made this statement jokingly in an interview with Accra based Angel Fm.
The celebrated actress and television personality, now 74 years old made a lot of waves in the 90s and 2000s with her movies and television programs 'By The Fire Side' and 'Mmaa Nkomo', making her a household name in the country till date.
 Is It Right To Move In With Your Partner During Courtship?

Disclosing how she reached that milestone, she said she worked very hard to reach that spot, adding that she single handedly built her own house without the help of a any man. She further said if she was in this dispensation, she would have owned much more. "I would've owned many properties if I was a 'slay queen' in my heyday because I had a lot of men coming my way", she said.
Grace Omaboe Slay Queen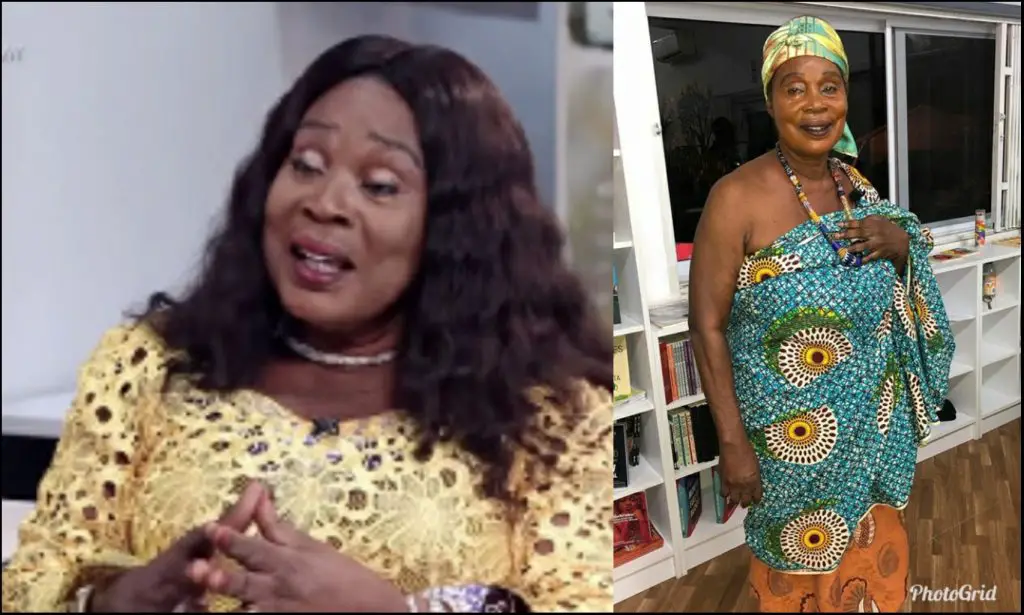 She advised the current generation of slay queens to desist from giving out their body before getting stuff from men and added that women must focus in life so they amass the properties they desire.