We have compiled in this article all the relevant information and guidelines you need to know about the Ghana Police Service medicals 2021.
Ghana Police officials have announced that the medical examination and interview process for applicants who successfully passed this year's recruitment exercise will begin on Monday,13 December 2021.
According to a press release signed by ACP Kwesi Ofori, Director-General, Public Affairs, this recruitment exercise will last for three days.
The event will conclude on Wednesday, December 15.
Applicants who are successful are urged to print their medical examination and interview chits from the Service's recruitment portal "for more information."
Ghana Police Service Medicals 2021: Location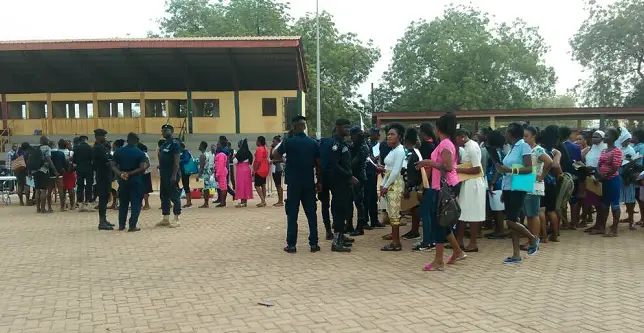 Accra, Kumasi, Tamale and Cape Coast are the locations where the medical examination will take place.
In Accra, the medical examination will be carried out at National Police Training School (NPTS), Tesano.
The locations designated for Kumasi, Tamale and Cape Coast are Police Training School at Patasi, Tamale Police Clinic and Cape Coast Police Clinic respectively.
| | | |
| --- | --- | --- |
| a. | ACCRA | National Police Training School (NPTS), Tesano |
| b. | KUMASI | Police Training School, Patasi |
| c. | TAMALE | Tamale Police Clinic |
| d. | CAPE COAST | Cape Coast Police Clinic. |
How to print the Ghana Police Medical Examination Chit
You can find instructions on printing the medical examination chit for the Ghana Police Service's current recruitment drive for 2021/2022 below.
This is the section where applicants will get to know whether they have been shortlisted for the next stage of the recruitment process which is the Medical Examination and Interview Notices Stage.
How to Access the Ghana Police 2021 Medical Examination (Medicals) Chit (policerecruitment.online)
After login just click on Print Medical Examination Chit to print your Examination Chit or save as PDF