Fame powerlifter Don Reinhoudt has died at age 79 following a decorated career that saw him win the World's Strongest Man title.
Reinhoudt, who was inducted into the National Strength and Power Hall of Fame in 2018, died this week.
Cause of death
The cause of death has yet to be determined.
Who was Don Reinhoudt?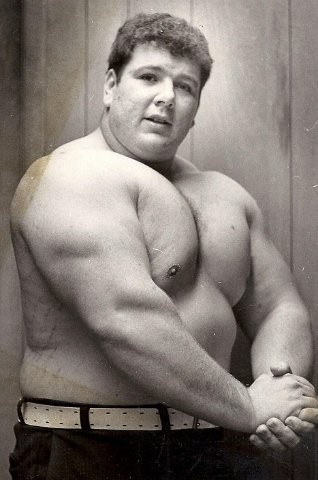 A former basketball, football, and track star, Reinhoudt took up weightlifting at age 24.
His first appearance at a powerlifting competition came in 1972, finishing third during the AAU Men's World Powerlifting Championships, according to Generation Iron.
Reinhoudt's powerlifting career continued, competing in eight events and came out victorious each time.
He was a four-time champion during the IPF Men's World Powerlifting Championship from 1973 to 1976.
In 1979, Reinhoudt won the title of World's Strongest Man after transitioning from powerlifting to Strongman a year prior.
His accomplishments in the sport included a 2,500-pound car lift, a 1,000-pound back lift, a 20,000-pound truck pull, a 10,000-pound tram pull, a 250-pound log lift, and a 300-pound barrel lift, among other feats.
Tributes
Fellow powerlifter Ray Williams paid tribute to Reinhoudt in an Instagram post, saying: "I would like to offer my condolences to the family of Don Reinhoudt.
"I chased his records for most of my early lifting career. It is men like Don that made powerlifting the amazing sport it has grown into today. Rest in Power Don Reinhoudt."
Former Europe World Strongest Man, Laurence Shahlaei, shared: "Very sad to learn about the passing of Don Reinhoudt, the second man to win The World's Strongest Man, and one of the pioneers of the modern sports of Powerlifting and Strongman.
"I was lucky enough to talk to Don a couple of times, and he was incredibly kind and a real gentleman with so many stories to share. Our thoughts are with his wife, family and friends."