Renowned gospel star, Diana Asamoah has thrown a subtle shade at her colleague and fellow gospel music star turned Prophetess, Cecilia Marfo over her recent activities which proves questionable.
According to Diana Asamoah, there's a difference between having the gift of God to operate as a prophetess and having the character, which she highly suggests that Cecilia Marfo lacks.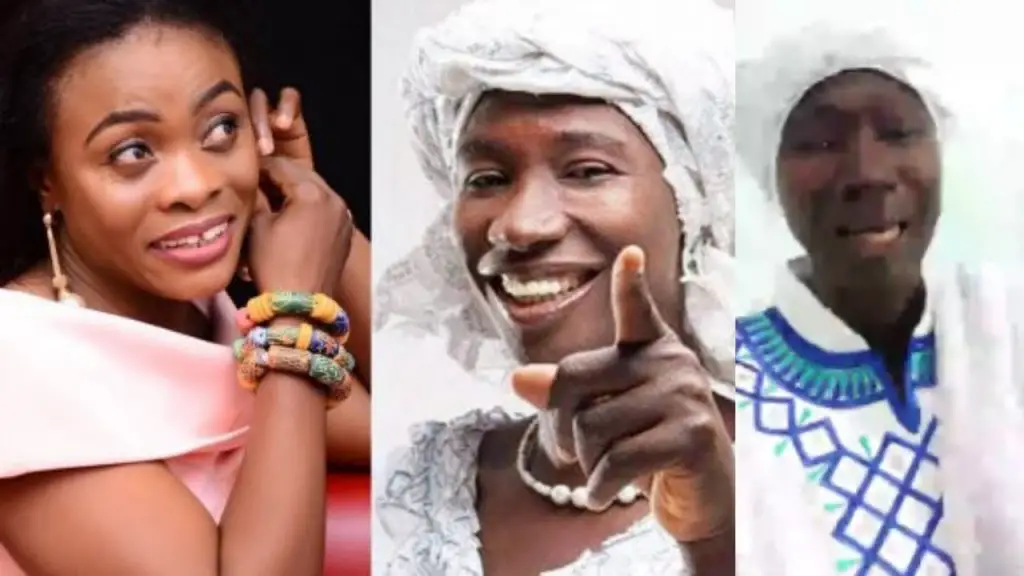 Cecilia Marfo has made the news for a while now after her on and off banter with colleague gospel musician Brother Sammy where the male musician insisted that Cecilia Marfo indulges in various questionable spiritual activities such as sleeping with some male congregants of her church. 
In another separate questionable spiritual activity, Hon. Kennedy Agyapong, MP for Assin Central who has been on a rampage against fake prophets and prophetess' on his Net 2 tv accused Cecilia Marfo of spitting into the mouths of her congregants, an act he describes as evil in the sight of God.
Wading into the topic, Diana Asamoah stated in an interview with Halifax of Neat FM that one can be given the gift of prophecy but will lack the needed character to fully operate according to the will of God. She further stated that speaking in tongues doesn't necessarily imply one's direct contact with God.
"A prophetess can have the gift but not character. There is a divine calling and there is character. Somebody could be speaking in tongues but will have all manner of worldliness.", she said.