Bryce Christopher Young is an American football quarterback for the Carolina Panthers of the National Football League (NFL).
Born July 25, 2001, Bryce played college football at Alabama, where he holds the school record for most passing yards in a single game (559) and was the recipient of several player of the year awards in 2021, including the Heisman Trophy.
Young was selected first overall by the Panthers in the 2023 NFL Draft.
The 21-year-old, awarded the Heisman Trophy for best college player in 2021, had replaced CJ Stroud as favourite to be the first off the board.
As a talented athlete with a growing following, Bryce Young's personal life has become a topic of interest for many of his fans.
So, join us as we dive into the details and learn more about Bryce Young's personal life.
Bryce Young girlfriend: Who is American NFL player dating?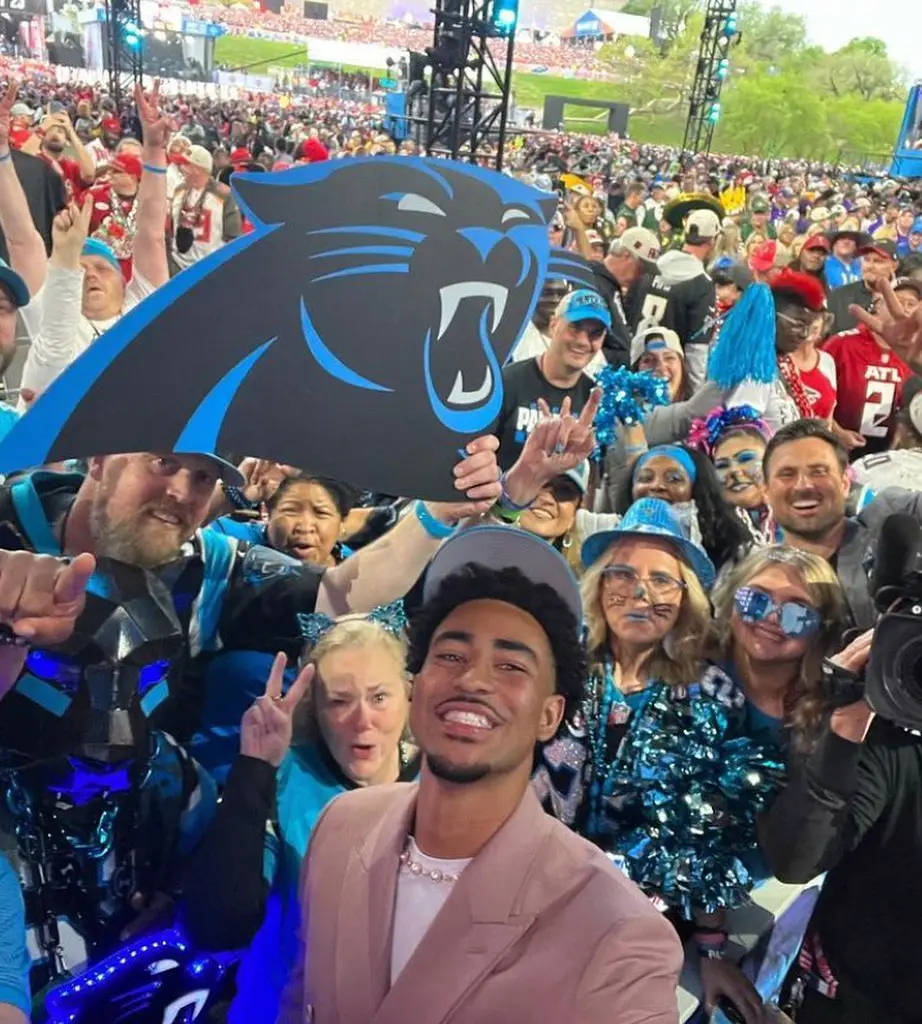 Bryce Young's love life stays hidden from the public eye.
He makes sure to keep his personal life private, so there's no sign of a wife or girlfriend on social media platforms.
He prefers to focus on his career while keeping his personal life away from the media.
He might start his dating life once he successfully establishes himself as a franchise quarterback in the league.
Until then, the devoted Christian is dedicated to the sport that he loves.
Who Are Bryce Young's parents?
Bryce Young's parents are father Craig and mother Julie.
Bryce's father is a licensed therapist who has worked in the mental health space for over 25 years.
Craig is a graduate of UCLA with a B.A. in sociology and Pacific Oaks College with an M.A. in marital and family counseling.
He has also been instrumental in son Bryce's football career and development.
Craig had been coaching his son for years by the time Bryce was in the seventh grade, as Craig was a quarterback himself back in high school.
However, there were times when he found it difficult to blend being a father and a good coach and there were challenging times in their relationship.