The judge who approved the search warrant for the FBI to raid former President Donald Trump's Mar-a-Lago estate in South Florida has been identified as Bruce Reinhart.
Sources told the New York Post Reinhart approved the FBI warrant that let them ransack the Mar-a-Lago estate yesterday morning.
Agents had filed two requests with the federal magistrate in West Palm Beach before the search was carried out.
The office is made up of three judges – William Matthewman, Ryon McCabe and Reinhart, who was assigned the cases.
The two warrant applications entered the system on Monday but do not disclose that Trump was the target.
The raid on Mar-a-Lago comes amid the House select committee's continuing investigation into Trump's role in the Jan. 6, 2021, attack on the US Capitol as Congress met to certify the 2020 presidential election results.
Here are 5 facts about Bruce Reinhart, the Judge who approved FBI raid on Trumps Mar-a-Lago Estate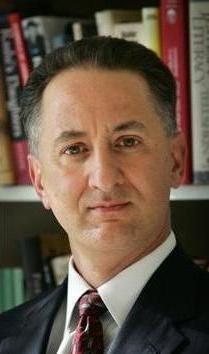 Bruce Reinhart is a magistrate judge on the United States District Court for the Southern District of Florida.
Reinhart received his undergraduate degree from Princeton University in 1984 and his law degree from University of Pennsylvania Law School in 1987.
Prior to joining the court, Reinhart was an attorney in private practice.
He was appointed to the court on March 19, 2018, and his current term will expire on March 18, 2026.
Bruce is a member of McDonald Hopkins, LLC, a business advisory and advocacy law firm, where he is Co-Chair of the firm's White Collar and Government Compliance Practice Group.
Donations to Obama and Bush
It has also emerged that Reinhart donated to Obama's campaign twice in 2008 totaling $2,000, as well as to Trump rival Bush in 2015.
Bruce Reinhart represented several employees of the billionaire pedophile
He helped the billionaire pedophile's pilots Larry Visoski, David Rodgers, Larry Morrison and Bill Hammond.
He also worked with scheduler Sarah Kellen and Nadia Marcinkova, who was known as his 'Yugoslavian sex slave'.
Fact Check
We strive for accuracy and fairness.
If you see something that doesn't look right, email us at  [email protected]