There has been extreme backlash against the actions of Brian Szasz, after his stepfather – British billionaire Hamish Harding – went missing on board the Titan submersible.
Harding is one of the five passengers who are trapped on board the OceanGate Exhibitions submersible, which lost communication on Sunday while about 435 miles south of St John's, Newfoundland.
"It might be distasteful being here but my family would want me to be at the Blink-182 show as it's my favorite band and music helps me in difficult times," Szasz, 37, wrote via Facebook on Monday, June 19. He also tweeted a direct message to band member Tom DeLonge, writing, "My stepdad is missing in the sub at the titanic site. I'm here at the San Diego show for support thanks.🖤🙏."
Szasz eventually deleted the Facebook post at the behest of his mother, Linda Harding, but not before the internet caught wind of it.
Brian Szasz mother: Who is Linda Harding?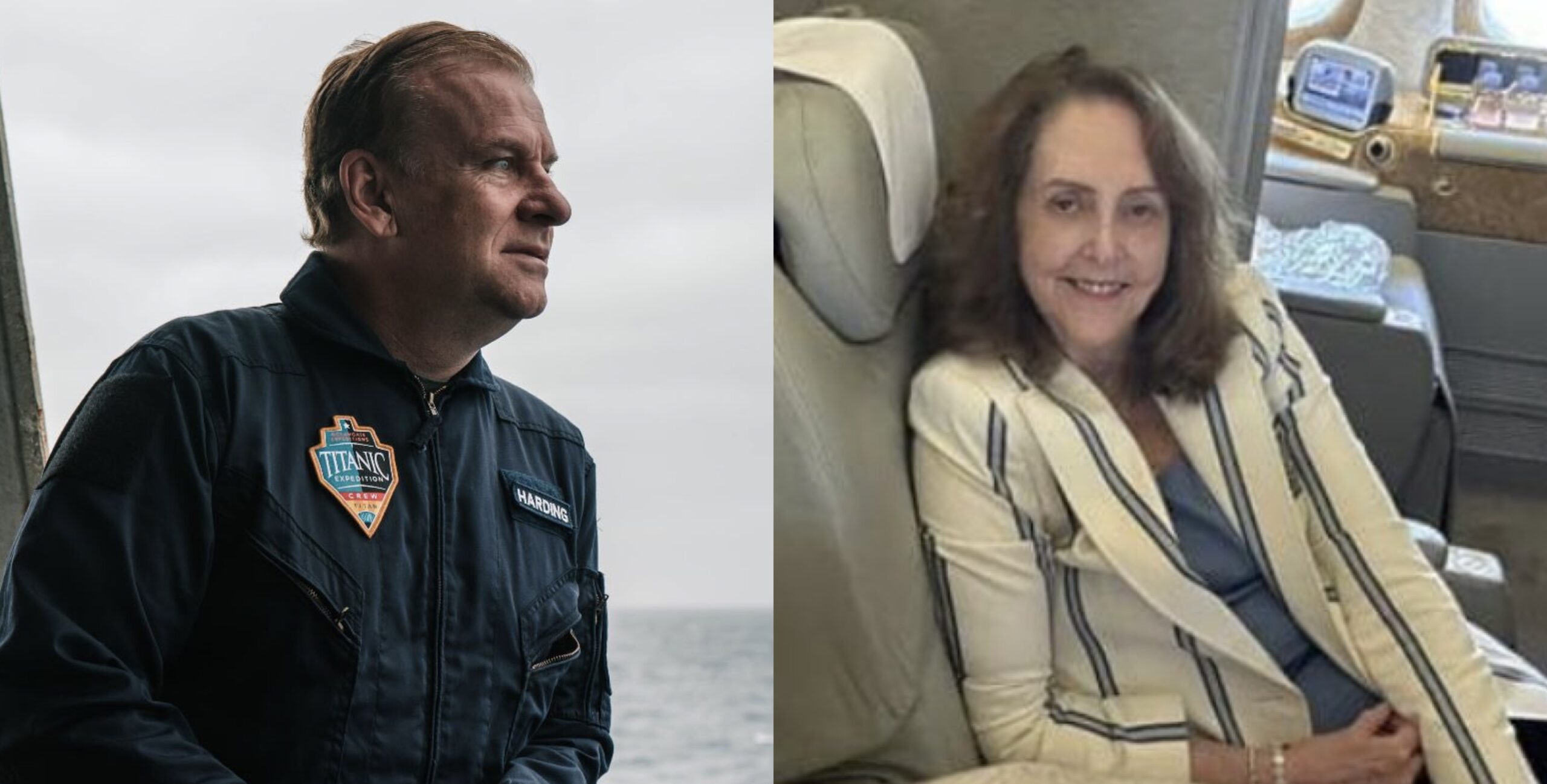 Linda Harding is the wife of British businessman Hamish Harding.
Linda and Hamish live with their two sons, Rory and Giles, in their father's Action Group's United Arab Emirates place of business: Dubai.
Brian Szasz is one of two step-children Hamish shares from his relationship with Linda.
Hamish also has a step-daughter named Lauren.
While her husband is well known for his adventures as an aviator and space tourist, Linda prefers to stay out of the spotlight.
Linda does occasionally appear in family pictures that Hamish posts to his Facebook account.
In 2019, Hamish posed with his wife and children to receive a Guinness Book of World Records certificate.
He captioned the picture: "With family at the Living Legends of Aviation press conference where Guinness World Records adjudicator Joanne Brent presented #OneMoreOrbit with its certificate for breaking a world record."
Harding was awarded the World Records certificate for leading a team of aviators on a record-breaking circumnavigation of the earth.