Former Representative Will Hurd, a Republican from a swing district in Texas who served three terms, faces the daunting task of establishing himself in a field of much better-known presidential candidates.
Hurd is a graduate of John Marshall High School in Leon Valley, Texas and a graduate of Texas A&M University, where he was elected student body president.
He majored in computer science and minored in international relations.
He is the son of a Black father and a white mother, and has spoken about his background and his experience as a person of color on many occasions.
But who is Will Hurd's wife? GhLinks looks into all we know about Will's wife Lynlie Wallace, and his children.
Who is Lynlie Wallace Hurd?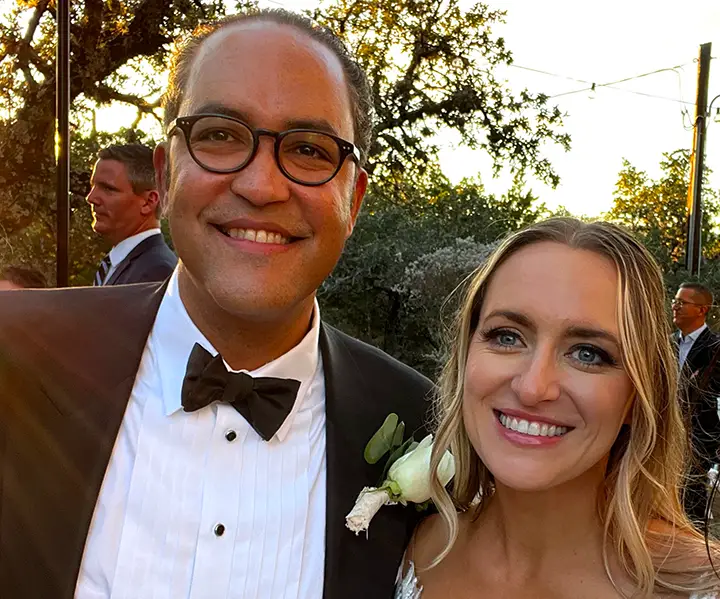 Lynlie Wallace Hurd is the wife of American politician and former CIA clandestine officer, William Ballard Hurd.
Lynlie Wallace is the chief of staff to Texas State Representative Lyle Larson.
She joined Lyle Larson's team as the campaign manager in January 2010.
After Larson's election, she was promoted to Chief of Staff, a position she held until March 2022.
Lynlie left Larson's team to become the Legislative and Regulatory Counsel for Focused Advocacy, LLC.
Lynlie Wallace graduated from Angelo State University with a Bachelor of Arts in Government.
She earned her Juris Doctor from St. Mary's University School of Law.
Will Hurd and Lynlie Wallace announced their engagement via a joint early December 2022 Instagram post.
"We're getting married," Hurd captioned a photo of the couple, with Lynlie's engagement ring in full view.
Fact Check
We strive for accuracy and fairness.
If you see something that doesn't look right, email us at  [email protected]